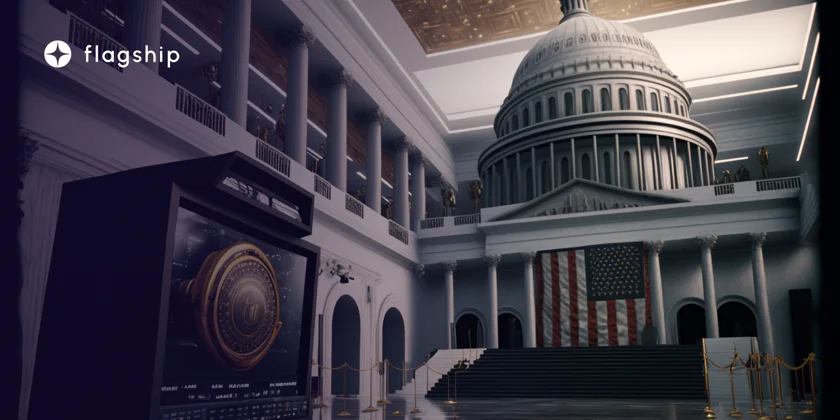 Tom Emmer claims SEC Chairman Gensler knew about FTX fraud
Gary Gensler will be held accountable for having multiple meetings with the founder of an exchange that the SEC deemed fraudulent, according to Tom Emmer.
---
Congressman Tom Emmer of the United States claims that SEC Chairman Gary Gensler knew FTX was a scam but continued to meet with its disgraced founder Sam Bankman-Fried.
According to recent developments, Sam Bankman-Fried, the founder of FTX, had a busy day on December 13. The Bahamas authorities detained the disgraced ex-CEO before being charged by the Southern District of New York, the Commodity Futures Trading Commission, and the Securities and Exchange Commission (SEC) (SDNY).
Since its inception in May 2019, the SEC has filed charges against Sam Bankman-Fried for defrauding FTX investors of over $1.8 billion. Following the SEC's allegations, Gary Gensler issued a press statement that read:
"Sam Bankman-Fried built a house of cards on a foundation of deception while telling investors that it was one of the safest buildings in crypto."
Subscribe to Flagletter
Get content like this in your inbox
According to the SEC, Sam Bankman-Fried organized fraudulent activities and concealed the use of FTX customers' money through his privately held Alameda Research. However, U.S. Congressman Tom Emmer tweeted a passage from the SEC filing that reads as follows:
"From the inception of FTX, Bankman-Fried diverted FTX customer funds to Alameda, and he continued to do so until FTX's collapse in November 2022."
Congressman Tom Emmer asserted in his review of the filing that SEC Chairman Gary Gensler was aware of FTX's fraud from the company's inception.
"Gary Gensler knows that FTX was fraudulent from its inception. This is egregious considering he had more meetings with Bankman-Fried than anyone in the space."
Emmer asserted that the SEC Chairman would be held accountable for having multiple meetings with the founder of a fraudulent exchange.
Sam Bankman-Fried reportedly had a meeting with Gary Gensler earlier in March. According to Congressman Emmer, the meeting was focused on persuading the SEC Chairman to favor FTX in its regulatory provisions.
Tom Emmer promised that his team would investigate the nature of Gensler's connection to FTX. He continued by saying that according to the reports he had access to, Gensler was attempting to aid FTX in obtaining a regulatory monopoly.
The FTX collapse was also attributed to Gary Gensler and Sam Bankman-Fried by Congressman Emmer, who sees it as a failure of regulatory oversight and business ethics.
Subscribe to Flagletter
Get content like this in your inbox
Disclaimer: Nothing on this site should be construed as a financial investment recommendation. It's important to understand that investing is a high-risk activity. Investments expose money to potential loss.