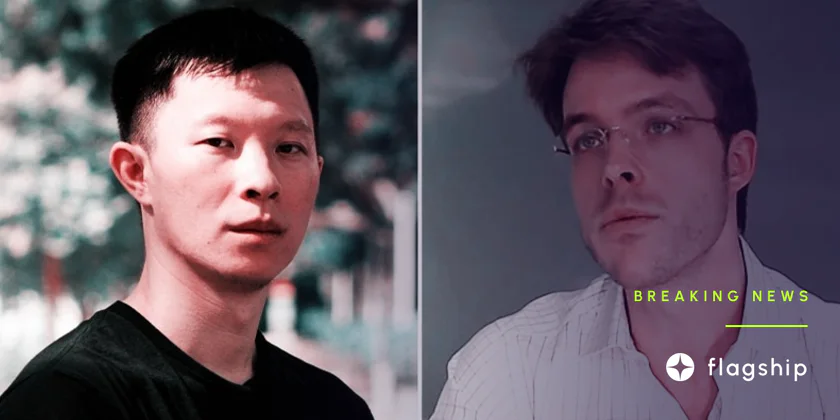 3AC, CoinFLEX co-founders seeking $25M for new crypto exchange
GTX, yet another crypto exchange brainchild of failed 3AC and CoinFLEX founders, aims to raise $25 million to assist creditors of bankrupt exchanges and 'revolutionize' the market with its launch in 2-3 months
---
Subscribe to the Crypto News newsletter
Leave your email below and get more info like this:
A new cryptocurrency exchange called GTX is being launched by the co-founders of Three Arrows Capital (3AC) and CoinFLEX. Kyle Davies, Su Zhu, Mark Lamb, and Sudhu Arumugam are seeking to raise $25 million to develop the exchange, which will assist creditors of failed exchanges such as FTX, Celsius, BlockFi, and Mt.Gox in laying claims on their holdings and using the claims for trading purposes.
Su Zhu acknowledged the news to WuBlockchain: "yes, no comment, just busy building it."
GTX hopes to unlock the 20 billion crypto claims market and fill the void in the cryptocurrency market after FTX left. Additionally, it aims to enter the 2 trillion stock securities lending market.
According to the pitch deck, GTX anticipates launching its product by the end of February 2023, provided that the fundraising campaign is successful.
The executive team of GTX includes CTO Kent Deng, who once worked in Alibaba Tencent Huawei, and CMO Leslie Lamb, former head of institutional sales at Amber Group.
With the backing of experienced co-founders and a solid team, GTX aims to revolutionize the cryptocurrency market by assisting creditors of failed exchanges and unlocking the potential of the crypto claims market. The launch date is set to be within 2-3 months, pending the fundraising campaign's success.
Subscribe to the Crypto News newsletter
Leave your email below and get more info like this:
Disclaimer: Nothing on this site should be construed as a financial investment recommendation. It's important to understand that investing is a high-risk activity. Investments expose money to potential loss.