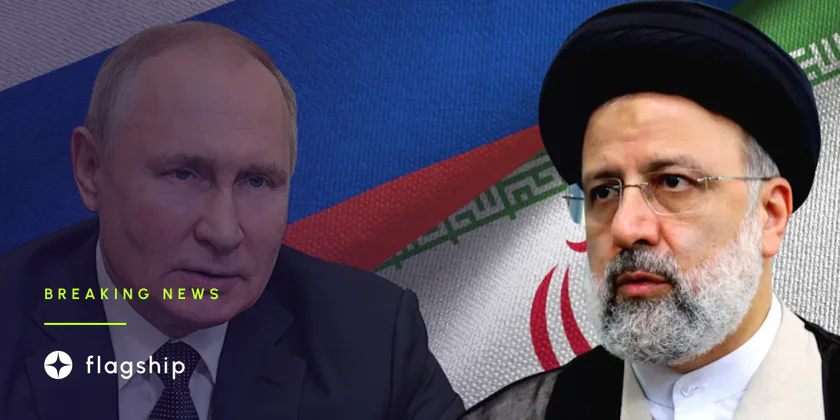 Russia and Iran begin gold-backed Stablecoin development
Iran and Russia are developing gold-backed stablecoins. The stablecoin replaces fiat currencies like the U.S. Dollar, Russian Ruble, and Iranian Rial in cross-border transactions
---
Subscribe to Flagletter
Get content like this in your inbox
According to a recent report by the Russian news agency Vedomosti, the Russian government and the Iranian central bank have started working together to introduce a new crypto backed by gold. Iran and Russia are collaborating to create a token for the Persian Gulf that will be accepted as payment in international trade. It will be released as a stablecoin backed by gold, according to Alexander Brazhnikov, executive director of the Russian Association of Crypto Industry and Blockchain (RACIB).
The stablecoin seeks to displace fiat money like the US Dollar, Russian Ruble, and Iranian Rial in international trade. The Astrakhan Special Economic Zone, where Russia has started to accept Iranian cargo shipments, is where the proposed cryptocurrency would function. However, a joint stablecoin project would only be feasible after Russia's digital asset market was fully regulated, according to Russian lawmaker Anton Tkachev, a Committee on Information Policy, Information Technology, and Communications member. In 2023, Russia's lower house of parliament promises to start regulating cryptocurrency transactions after several delays.
Iran and Russia are two nations that forbid their citizens from making payments with cryptocurrencies like Bitcoin (BTC) and stablecoins like Tether (USDT). However, Russia and Iran have been actively promoting the use of cryptocurrencies in international trade simultaneously. Despite still-in-effect trade sanctions, Iran's Ministry of Industry, Mines, and Trade approved using cryptocurrencies for imports in August 2022.
According to the local government, the new measures would help Iran lessen the impact of international trade sanctions. Iran placed its first order for a $10 million cryptocurrency import in the same month. In addition, due to sanctions placed on it following the conflict in Ukraine, the Russian central bank, which had previously opposed the use of cryptocurrencies as a form of payment, agreed to allow them in foreign trade in September 2022. The regulator, however, has never made it clear which cryptocurrency will be used in these transactions.
Subscribe to Flagletter
Get content like this in your inbox
Disclaimer: Nothing on this site should be construed as a financial investment recommendation. It's important to understand that investing is a high-risk activity. Investments expose money to potential loss.