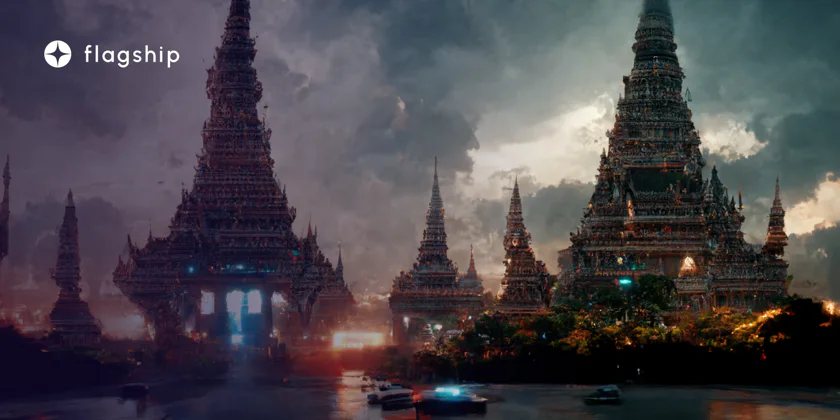 How Thailand is about to crack down on crypto
The financial regulators in Thailand are getting ready to crack down on cryptocurrencies. The incident occurred following a turbulent year in which Asians suffered severe setbacks.
---
According to a 13 December Bangkok Post article, the Thai Securities and Exchange Commission is preparing stricter regulations for crypto assets.
For regular investors, though, more burdensome regulations typically make things more difficult.
The bankruptcy of the Celsius Network also hurt Thai investors who used the Zipmex platform.
Asian retail investors suffered the most when the FTX fell in early November.
Subscribe to the Crypto News newsletter
Leave your email below and get more info like this:
The agency cited recent legislation in Singapore, Japan, and the United Kingdom as examples of legislation it hopes to model its efforts after. However, Singapore has no intention of discouraging investment or innovation and remains the regional center for cryptocurrencies. The Thai SEC has formed a working committee to investigate the cryptocurrency market. There will also be attendees representing the government and the private sector. They'll think of ways to make the laws more environmentally friendly.
When it comes to promoting and advertising Bitcoin by celebrities and influential people, the SEC wants to take a hard line. Last month, they took similar action in the United States after discovering that several prominent athletes were accepting money to promote FTX. According to a recent Thai Securities and Exchange Commission announcement, the country has implemented new rules that significantly limit crypto-related advertising.
The new laws prohibit the inclusion of incorrect or exaggerated information regarding cryptocurrency businesses, such as overstated user counts, besides requiring the addition of significant risk warnings against investing in cryptocurrencies. Trading cryptocurrencies is still possible and legal in Thailand, but it is unclear how the government will regulate the industry as we advance. Thai authorities and the country's central bank dispute the tourism ministry's claims that the country is a hub for the cryptocurrency industry.

Meanwhile, the Bank of Thailand is gearing up to create its digital currency to match China's (CBDC). Furthermore, the Bank of Thailand is preparing to launch a retail CBDC pilot program before the end of the year. Thailand would benefit from government-issued, programmable currency like that used in China.
Subscribe to the Crypto News newsletter
Leave your email below and get more info like this:
Disclaimer: Nothing on this site should be construed as a financial investment recommendation. It's important to understand that investing is a high-risk activity. Investments expose money to potential loss.