CZ, Founder of Binance, Says Crypto Adoption Will Occur Regardless of Government Regulation
The CEO of Binance, Changpeng Zhao, has argued that countries would be better off regulating cryptocurrency rather than fighting it.
---
On Friday, CZ mentioned the recent fallout of the cryptocurrency exchange FTX while speaking at a Binance event in Athens, Greece.
He suggested governments propose regulations for the crypto industry rather than actively oppose it.
"I think most governments now understand that adoption will happen, regardless. It's better to regulate the industry instead of trying to fight against it," Zhao said.
As was mentioned, FTX disclosed that a few weeks prior, it had filed for Chapter 11 bankruptcy in Delaware.
Users of FTX have taken offense at the exchange's decision to lend as much as $10 billion in customer assets to finance risky bets made by its affiliated trading firm, Alameda Research.
We expect millions of creditors to suffer losses amounting to billions of dollars.
Additionally, over the past few weeks, the FTX virus has spread, most recently affecting the cryptocurrency exchanges Liquid, BlockFi, Genesis, and Gemini.
CZ contrasted the demise of FTX with the financial crisis of 2008 while asserting that the sector could recover.
"(This year) was a very nasty year, the last two months too much has happened. I think now we see the industry is healthier... just because FTX happened, it does not mean that every other business is bad," he said.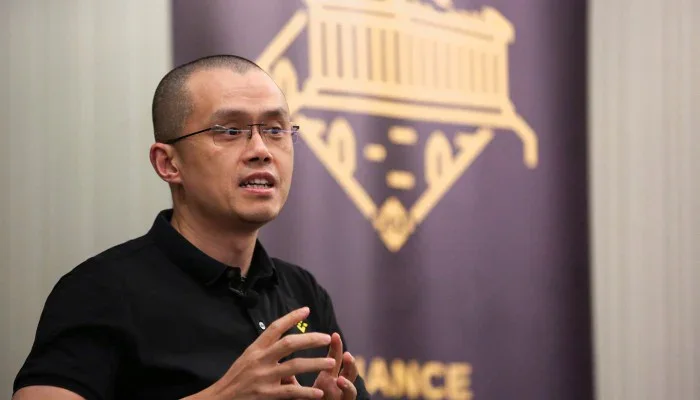 The CEO is still optimistic about the uptake of Bitcoin. Zhao responded he anticipated nations would begin, especially those without their own currency, to add cryptocurrencies like Bitcoin to their reserves in the future.
CZ from Binance is not the only one with a positive outlook on the cryptocurrency sector. According to reports, co-founder of Fundstrat Global Advisors and prominent Wall Street strategist Thomas Lee thinks cryptocurrency will come back despite a lackluster year in 2022.
In a recent interview with CNBC, Lee claimed that the current crypto bear market is nothing new. He pointed out that in 2018 when Bitcoin's value dropped by over 70% from all-time highs, the cryptocurrency sector also went through a similar crisis.
"It has been a horrific year for crypto. Nobody has made money in crypto in 2022," he said. "But it is not that different from 2018. If we look back at that crypto winter when Bitcoin went from $17,000 to around $1,200, that was when some of the best projects were created."
Disclaimer: Nothing on this site should be construed as a financial investment recommendation. It's important to understand that investing is a high-risk activity. Investments expose money to potential loss.