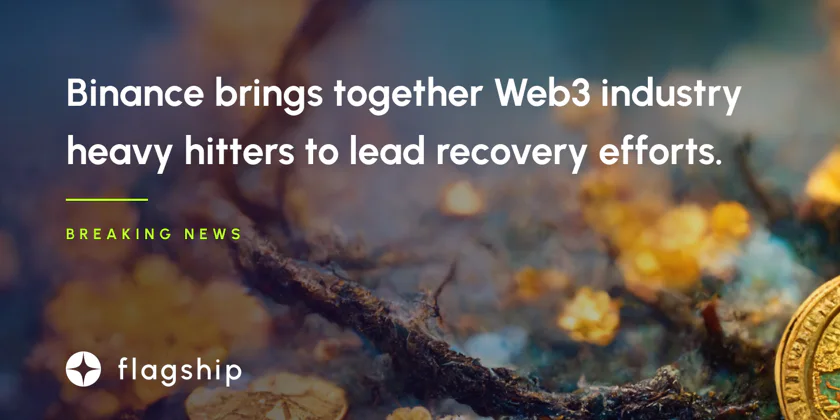 Binance brings together Web3 industry heavy hitters to lead recovery efforts
Binance, as a significant player in the cryptocurrency industry, recognizes that it must safeguard customers and restore trust in the sector.
---
Binance has launched the Industry Recovery Initiative (IRI), a new co-investment opportunity for companies interested in backing Web3's long-term success.
The IRI is not an investment fund.
To access investment opportunities through the IRI application process, each participant must set aside committed capital (in Stablecoins or other tokens—discretionary to each participant) within public addresses to ensure transparency.
Each participant, including Binance, will review investment opportunities and make investment decisions independently of each other on a deal-by-deal basis.
Binance recognizes that traditional financial institutions may want to participate but cannot send money to a public address. Binance is open to exploring other deal structures under the broader theme of the IRI with such institutions who may be keen.
Binance anticipates this initiative will last about six months and will be flexible on the investment structure—token, fiat, equity, convertible instruments, debt, credit lines, etc. -- as Binance expects individual situations to require tailored solutions.
Each participant can withdraw any remaining unused funds from public addresses at the end of the initiative.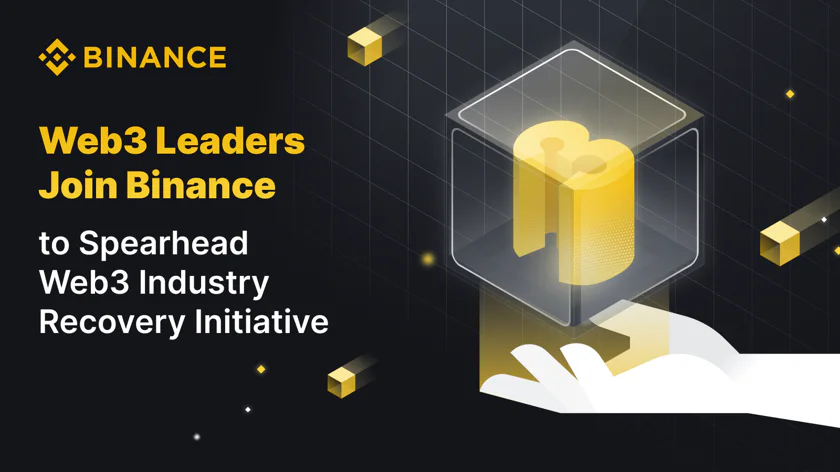 Binance will initially invest $1 billion in IRI-related opportunities, with plans to increase that to $2 billion shortly.
More participants are expected to join, but Binance has already received commitments from Jump Crypto, Polygon Ventures, Aptos Labs, Animoca Brands, GSR, Kronos, and the Brooker Group totaling around USD 50 million.
Binance's initial one billion BUSD deposit can be viewed at the following public address:
0x043a80999cEe3711D372FB878768909fbE7F71E6
Binance will make the addresses of the remaining participants public within the next week.
Already, Binance has received around 150 applications from businesses interested in receiving funding through the IRI.
Each IRI co-investor will be given a chance to evaluate investment opportunities independently.
Binance anticipates that there will be deals in which it invests solely and others in which it will co-invest with all or some of the IRI participants.
This new initiative aims to help the most innovative and high-quality businesses and projects created by the world's leading technologists and entrepreneurs experiencing severe financial difficulties.
Restoring trust in Web3 through a group effort sets this project apart.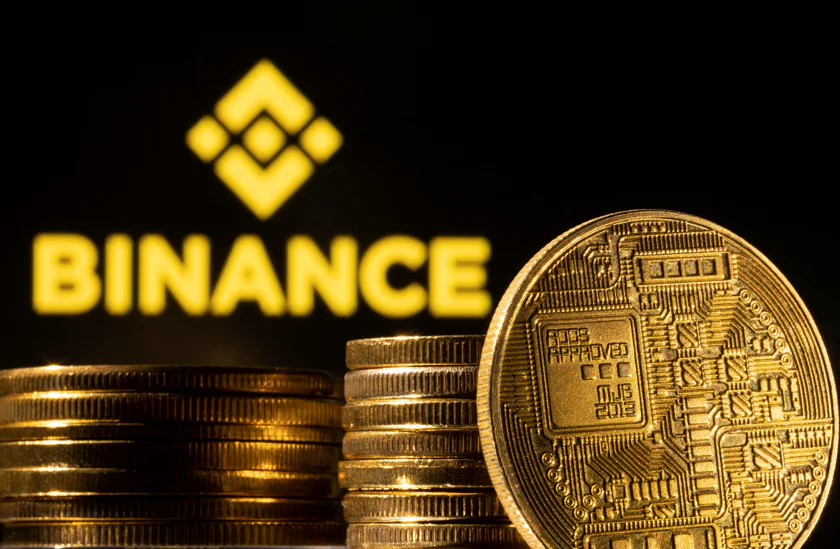 Binance as a whole will be on the lookout for projects that meet three criteria: 1) originality and long-term value creation, 2) a defined and sustainable business model, and 3) rigorous attention to risk management (click here to apply).
Binance plans to help startups recover from the crypto winter by providing them with resources beyond financial backing. These resources will assist with everything from business planning and development to technical implementation and fundraising.
Disclaimer: Nothing on this site should be construed as a financial investment recommendation. It's important to understand that investing is a high-risk activity. Investments expose money to potential loss.