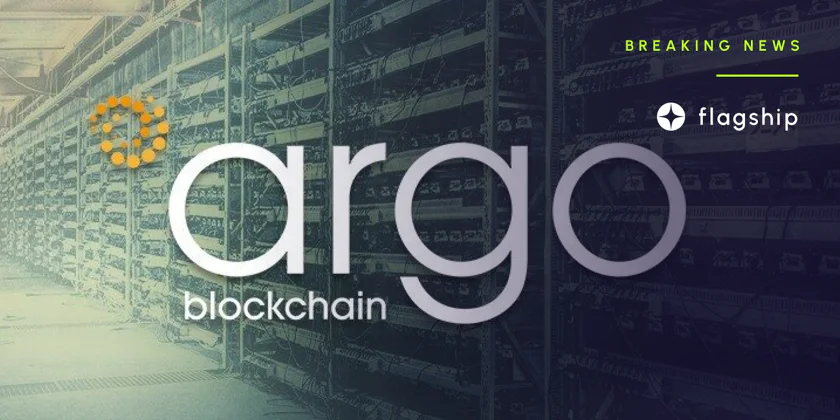 Argo Sells Largest Facility to Stay Afloat
With the proceeds from selling its Texas data center to Galaxy, bitcoin mining rigs will serve as collateral for a $35 million loan from Argo Blockchain.
---
Subscribe to the Crypto News newsletter
Leave your email below and get more info like this:
To avoid bankruptcy, Bitcoin miner Argo Blockchain is selling off its largest mining facility but keeping its mining rigs. Argo announced in a press release on Wednesday that it would sell Galaxy Digital, its flagship Helios plant in Dickens County, Texas, for $65 million. According to their website, Helios has access to 800 MW of electricity and is the world's largest immersion-cooled mining facility, covering 135,000 square feet. In addition, Galaxy will host Argo's bitcoin rigs moving forward under a two-year agreement. The transaction is set to close on Wednesday, Dec. 28.
The London-based company claims the transaction will simplify Argo's operations and reduce its debt by $41 million. Additionally, Galaxy will provide Argo with a $35 million asset-backed loan per the terms of the agreement. The 23,619 Bitmain S19J rigs at Helios and other hardware at Argo's Canadian data centers will be used as collateral for the loan. The $84 million owed to NYDIG will be repaid in full with the cash proceeds from the sale of the Dickens County facility, along with the debt, prepayment interest, and other fees.
"Although we have sold the Helios facility, we haven't sold any of our mining machines, those are going to continue to mine at the Helios facility." CEO Peter Wall said in a video message, embedded above.
The Argo Group warned its investors earlier this month that the company might not have enough money to last until December. The miner suggested that it was deep in negotiations to sell assets as part of an equipment financing transaction and hoped to secure a deal without filing for bankruptcy. However, since the Galaxy deal has no bearing on Canadian operations, the company has decided to shift its attention there,
"...except for the use of certain mining machines and other assets located in Quebec as collateral for the asset-backed loan."
"Initially, Argo plans to refocus its efforts on growing and optimizing operations at its two data centers in Quebec, which are powered fully by low-cost hydroelectricity."
The Quebec, Canada, farms run by Argo are smaller. Comparatively, the one in Mirabel is 20,000 square feet in size and has a 5 MW capacity, while the one in Base Comeau, Quebec, is 40,000 square feet and has a 15 MW capacity.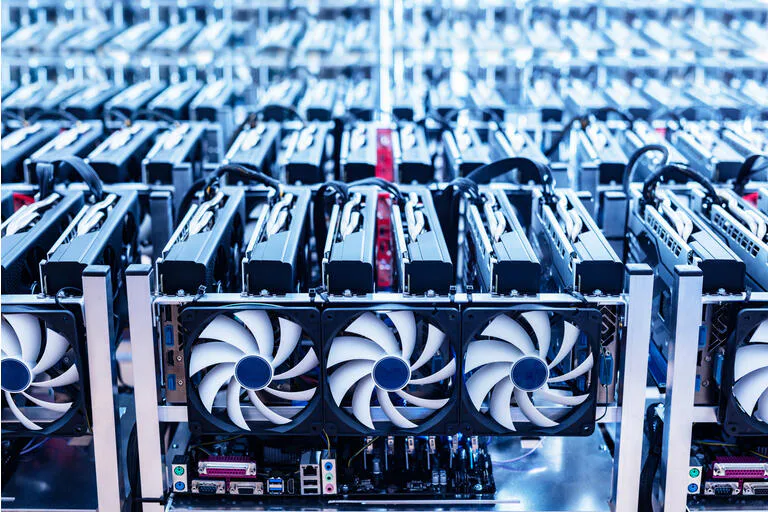 Despite this, the London Stock Exchange doubled in value after hearing that Argo may be able to stave off bankruptcy in the near future (LSE). Pre-market trading on the Nasdaq saw a 50% increase in Argo shares, but the stock is still down over 90% for the year. Before the announcement, Argo requested that trading in its Nasdaq-listed stock be halted on Tuesday. Earlier this month, trading in the company's LSE shares was temporarily suspended.
The mining company has announced that it will not release its quarterly results for the third quarter of this year. The UK Financial Conduct Authority, which regulates trading in the stock market, stipulates that the company must release financial results only twice yearly. Bitcoin miners have been struck hard with high energy costs, low token prices, and overwhelming debt. One of the largest mining companies in North America, Core Scientific, declared bankruptcy last week. Wall, CEO of Argo, has said that the company has survived previous bear markets by learning to adapt.
"The key is to do well when things are good, and then to make sure that you're able to continue through the hard ones so you can get to the other side," he said.
Subscribe to the Crypto News newsletter
Leave your email below and get more info like this:
Disclaimer: Nothing on this site should be construed as a financial investment recommendation. It's important to understand that investing is a high-risk activity. Investments expose money to potential loss.