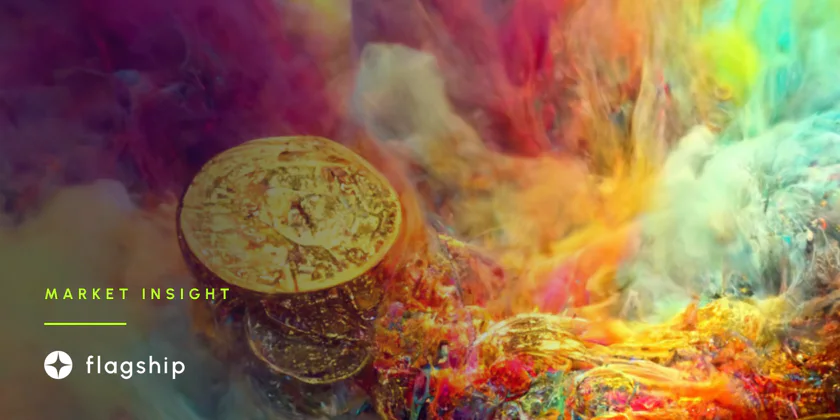 The Ongoing Blur Airdrop 2, Everything You Need to Know
Blur is officially live, and its marketplace, aggregator, and advanced trading tools are available at zero cost.
---
Blur is an NFT marketplace for pro traders that combines realtime marketplace and aggregator. Blur is officially live and its marketplace, aggregator, and advanced trading tools are available to everyone at zero cost. The team includes members from MIT, Citadel, Twitch, Square, and Y Combinator, among others. Blur closed an $11 million seed round in March led by Paradigm, with participation from eGirl Capital, LedgerStatus, 0xMaki and others.
Blur launched a 2nd Care Package airdrop (much larger than the first airdrop) for all traders who list on Blur before December 5th. Care Packages contain Blur's token $BLUR. Users will be able to open their Care Packages when $BLUR launches in January next year.
Blur has specified how Airdrop 2 will be distributed, some more tips on how to maximize users airdrop.
Listing blue chips or more active collections will help to get more airdrops.
The more NFTs users list, the more airdrops they will earn.
Use all the listing tools — users can list by floor price, trait floor price, and ladder list.
Users can list NFTs on other marketplaces through Blur.
Don't try to game the system (constantly relisting NFTs at unrealistic prices, sybil attacking, or listing dead collections) — Blur will conduct extensive analysis to weed out traders with unnatural listing activity.
At the same time, Blur prompted users to place at least 3 sweeps on Blur before Airdrop 2, hinting that these users may be rewarded.
Also, traders who set royalties above 0.5% will have gotten an even better airdrop than traders who only set royalties to 0.5% or 0%.
Loyalty, a snapshot of how many NFTs users have listed on Blur compared to other marketplaces, doesn't affect how many Care Packages users get in Airdrop 2, but it does affect their luck when they reveal them. If users loyalty was high until the airdrop occurred, then they would have had a much higher odd of getting super rare Care Packages which contain a lot more $BLUR tokens.
Visit the Blur airdrop page.
Connect your Metamask wallet.
Users who listed NFT on Blur before December 5th will be able to get the airdrop.
Eligible users will be able to claim the Care Package from December 5th to December 19th, 2022.
For more information regarding the airdrop, see this tweet.
Subscribe to Flagletter
Get content like this in your inbox
Disclaimer: Nothing on this site should be construed as a financial investment recommendation. It's important to understand that investing is a high-risk activity. Investments expose money to potential loss.