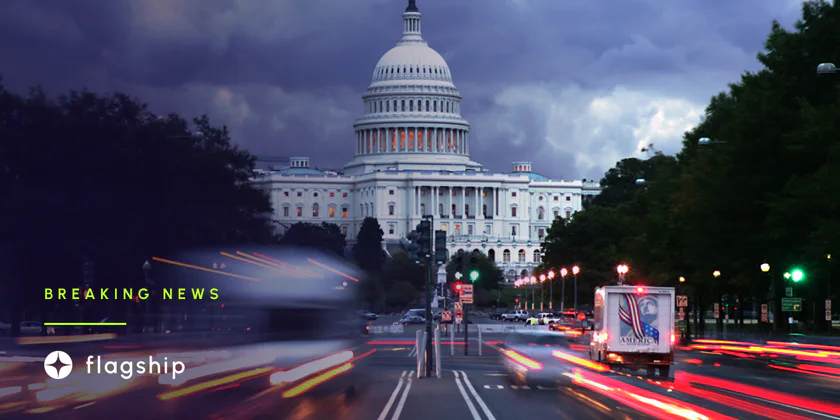 Sam Bankman-Fried Political Donations Returned by Democrats
According to The Washington Post, three Democratic political groups to which FTX founder Sam Bankman-Fried (SBF) donated will seek to return the funds.
---
Sam Bankman-Fried has given more than $1 million to three Democratic organizations, which they will return. According to reports, SBF backed political organizations and lawmakers who supported cryptocurrency. Several politicians have made it known that they intend to return the contributions made by SBF and its associates. SBF's contributions to American political parties have come under more scrutiny since his arrest on December 12 because of these contributions. According to U.S. Attorney Damian Williams, the disgraced founder used "dirty money" to influence Washington politics and public policy.
Subscribe to the Crypto News newsletter
Leave your email below and get more info like this:
The Democratic National Committee (DNC), Democratic Senatorial Campaign Committee (DSCC), and Democratic Congressional Campaign Committee (DCCC) all informed reporters they would attempt to have the SBF donations returned. The group will return the $815,000 it received from the founder of FTX, claims Daniel Wessel, a spokesperson for the DNC, in the report from December 16. David Bergstein from the DSCC agreed and stated that the organization would set aside the $103,000 it received. A representative for the third group, DCCC, showed they were awaiting government direction on returning the $250,000.
SBF was one of the major financial supporters of the Democratic Party at the same time. He reportedly donated about $40 million to politics, primarily supporting lawmakers who support cryptocurrency from both parties. Several reports claim that SBF's allies took a cut of these political donations. According to federal records, Ryan Salame, co-CEO of FTX, gave roughly $20 million to Republican candidates and groups. According to The Washington Post, a PAC that supports Senate Democrats will return the $1 million donation that it received from Nishad Singh and SBF of FTX. They would set aside the money, the spokesperson for the organization said.
Individual politicians have stated their intent to return their portion of the SBF's generosity. Rep. Chuy Garcia reportedly said he would return a $2,900 contribution from the former billionaire, according to The Washington Free Beacon.
The Beto O'Rourke campaign reportedly returned A $1 million donation from SBF in Texas. Greg Casar, a different politician, stated that the roughly $6800 donations would go to the advocacy group Fight Corporate Monopolies. Several other politicians are said to have also pledged to donate the money.
Subscribe to the Crypto News newsletter
Leave your email below and get more info like this:
Disclaimer: Nothing on this site should be construed as a financial investment recommendation. It's important to understand that investing is a high-risk activity. Investments expose money to potential loss.