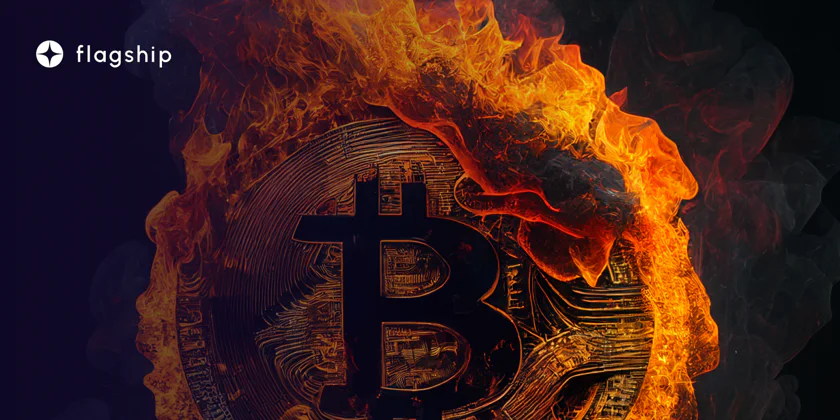 Hoo Exchange takes down its website and locks up user funds
Hoo Exchange has taken down its official website. Early this year, the unpopular exchange stopped allowing withdrawals, trapping user funds.
---
Hoo exchange, another centralized cryptocurrency exchange, collapsed in the wake of the FTX collapse. It may be because it is smaller than FTX, attracting less industry attention. After going dormant for several months, Hoo exchange deleted its website, according to a tweet earlier today. Since July, the Hong Kong exchange has refused to give its users any updates regarding their funds, keeping them entirely in the dark.
Subscribe to Flagletter
Get content like this in your inbox
Users also need to know what is happening within the company or what has happened to their money. The platform's social media accounts, including those on Facebook, Twitter, Telegram, and Reddit, have been dormant for months.
As a result, the most recent development has upset their users, who are worried about their money. Many users continued to leave comments on their social media pages under earlier posts about the exchange. Others requested refunds, while some claimed they couldn't access their accounts.
Hoo is a Hong Kong-based centralized crypto exchange (CEX) launched by Ruixi Wang in 2017. The firm started as a small platform with few tokens.
Nonetheless, it expanded and introduced several new initiatives, tokens, and even its native token, HOO. Wang, the CEO, estimates that the exchange will process 50,000 transactions in 2021 despite having over 1.2 million customers.
Furthermore, Wang stated that 60 percent of its users are from countries other than the United States.
The Hoo exchange began having problems in June 2022, shortly after Terra's collapse, when the platform stopped allowing users to withdraw funds.
According to reports, the website assured its worried users that the shutdown would only be temporary. Reports also stated that withdrawals would be allowed again after 72 hours.
In addition, a debt-to-token initiative has reportedly been launched on the platform. The procedure was, however, terminated unexpectedly and without any explanation to the users.
A local news outlet later reported a disagreement between the exchange's executive members.
Rexy Wang publicly charged Fang Wenbin, a Hoo executive, with stealing the company's data and assets not long after the report. In response, Fang asserted that Wang failed to pay his employees and transferred most of the company's assets to a personal wallet.
Since then, nobody—not even the platform's executives—has heard from it.
Rexy Wang, however, is on the wanted list after victims reported him to a nearby police station.
Subscribe to Flagletter
Get content like this in your inbox
Disclaimer: Nothing on this site should be construed as a financial investment recommendation. It's important to understand that investing is a high-risk activity. Investments expose money to potential loss.