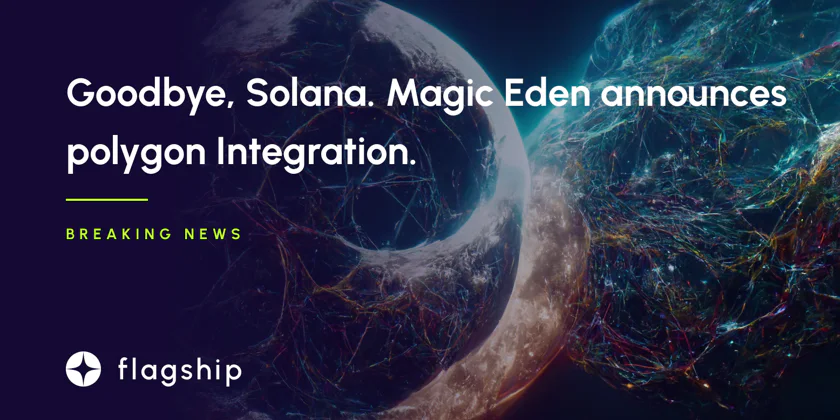 Goodbye, Solana. Magic Eden announces polygon Integration
Are Magic Eden's relations with Solana changing, or are they merely hedging their cross-chain bets? Polygon is joining the NFT ecosystem's top dog, the Solana NFT marketplace, regardless of the motivation.
---
Before now, Magic Eden has only supported the NFT market leader Ethereum and Solana.
It now includes an additional developing NFT chain in the mix. What does this announcement mean for the NFT market as a whole?
Bitcoin maxis might disagree, but "the future is cross-chain" is one of the few clichés in cryptocurrency. Magic Solana's purview easily encompasses Eden's most significant effects.
Although the exchange only conducts about one-third of OpenSea's monthly USD trading volume, it has more active wallets than OpenSea (according to DappRadar data) because of its dominant position in Solana.
Although OpenSea now supports Solana, the market benefited from Magic Eden's first mover positioning when Solana's NFT growth was at its peak.
While other Solana-based NFT marketplaces exist, none have attained Magic Eden's renown and esteem.
While Solana's enthusiasm has waned, Polygon has experienced significant growth in the NFT market, albeit primarily among white-labeled work with less traction in the "D2C NFT" aspect.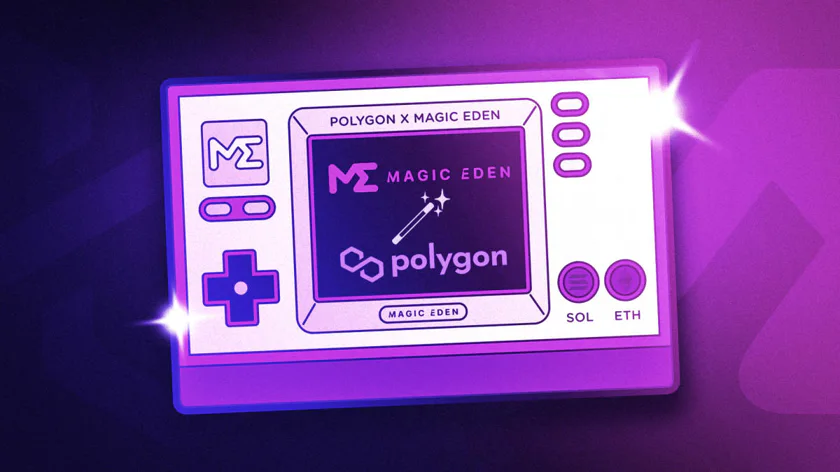 Even though Solana might continue to be a mainstay in the NFT scene, the energy that gave birth to projects like Okay Bears, DeGods, and even the late y00ts doesn't seem as strong as it did a few short months ago.
The recent FTX headline-grabbing news and associated speculation about FTX and Alameda's exposure to Solana are probably not the driving force behind Magic Eden's decision; after all, the market has long expressed a desire for multi-chain support.
In recent months, the NFT marketplace launched a venture arm, Magic Ventures, and continued expansion of the gaming division Eden Games as part of the platform's effort to spur continued GameFi growth.
Polygon support will also increase Magic Eden's sizable NFT and GameFi market share.
Following this week's news announcing the chain's support on the NFT marketplace Magic Eden, Polygon (MATIC) is experiencing significant NFT support.
Disclaimer: Nothing on this site should be construed as a financial investment recommendation. It's important to understand that investing is a high-risk activity. Investments expose money to potential loss.