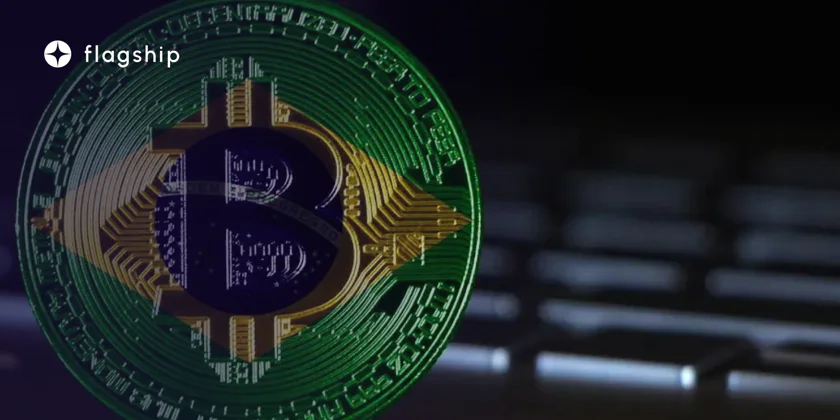 Funds in Brazil can now invest in cryptocurrency
The CVM, Brazil's Securities and Exchange Commission, gave the green light on Friday for investment funds to hold cryptocurrency.
---
Subscribe to Flagletter
Get content like this in your inbox
On December 23rd, the Brazilian CVM authorized cryptocurrency holdings by investment funds. The authority has stated that financial institutions are permitted to participate in the cryptocurrency industry so long as they exercise due diligence in ensuring the security and ownership of their assets. A new regulatory framework signed into law by outgoing President Jair Bolsonaro places conditions on approval.
On Thursday, the president of Brazil signed a bill regulating cryptocurrencies, creating a new crime of fraud involving virtual assets punishable by four to six years in prison and a fine. Companies dealing in digital assets, such as exchanges and trading intermediaries, will be required to obtain a "virtual service provider" license, as established by the bill. Although the bill doesn't make cryptocurrencies like Bitcoin legal tender in Brazil, it includes various digital currencies within the definition of legal payment methods.
Bolsonaro's new law permits investment funds to hold crypto assets only if they meet specific criteria. By the new law, crypto assets can be included in a fund if traded through entities approved by the CVM, Brazil's central bank, or by a local supervisor in the case of operations in a different country. Anti-money laundering (AML) and counter-financial terrorism (CFT) guidelines must be followed by the criteria, which require supervisory bodies to be legally competent to supervise and inspect operations.
The CVM issued a market guidance opinion on the crypto sector in October, despite the delay in approving the new regulatory framework. Although cryptocurrencies aren't explicitly mentioned in the definition of a security, market participants are still expected to use this guideline to determine whether or not a given cryptocurrency constitutes a security.
Subscribe to Flagletter
Get content like this in your inbox
Disclaimer: Nothing on this site should be construed as a financial investment recommendation. It's important to understand that investing is a high-risk activity. Investments expose money to potential loss.