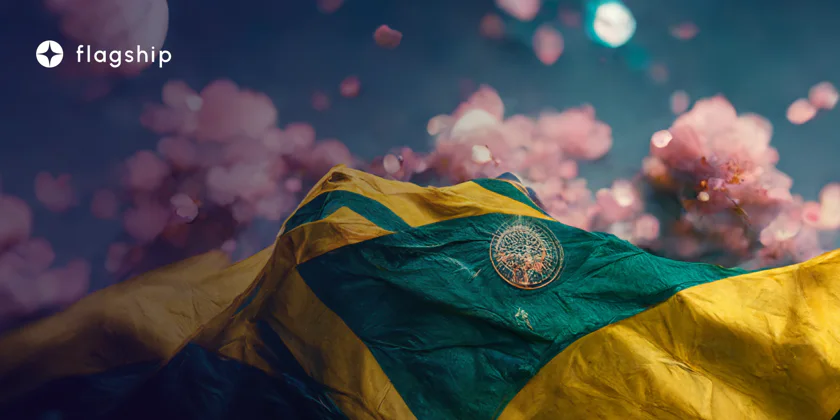 Brazilian law governing the use of bitcoin for payment has been approved
The use of bitcoin as payment is now governed by a comprehensive regulatory framework for cryptocurrencies approved by Brazilian lawmakers.
---
The country's lawmakers have approved A comprehensive regulatory framework for the use and trading of cryptocurrencies in Brazil.
The new regulations, which were approved on Tuesday night in Brasilia, the nation's capital, acknowledge bitcoin as a digital representation of value that can be used in the country as a means of payment and as an investment asset.
The bill, which covers a broad range of what it refers to as "virtual assets," now only needs the President's signature before it becomes law. It does not make bitcoin or any cryptocurrency a legal tender in the country.
The bill gives the executive power the responsibility of choosing the agencies regulating the market.
The Central Bank of Brazil (BCB) is anticipated to be in charge when using bitcoin as a form of payment, and the nation's Securities and Exchange Commission (CVM) will be in charge when using it as a form of an investment asset.
The federal tax authority (RFB), the BCB, and the CVM all contributed to the development of the overhaul legislation. Brazil, which has a thriving cryptocurrency market, has occasionally seen more people trade cryptocurrencies like bitcoin than invest in stocks.
The nation now aims to create conditions that translate into increased regular use in financial transactions.
Subscribe to Flagletter
Get content like this in your inbox
However, not all of the text is helpful for the growth of the nation's market.
The rejection of a provision that sought to reduce some state and federal taxes on purchases of bitcoin mining equipment was a major oversight in the vote on Tuesday.
According to the text, the benefit would only apply to operations using renewable energy sources, which was quite restrictive but insufficient for approval.
Other provisions include regulating service providers, such as exchanges, who must follow specific regulations to operate in Brazil.
The legislation aims to control the establishment and operation of Bitcoin service providers in Brazil, classifying such organizations as those that carry out cryptocurrency trading, transfer, custody, administration, or sale on behalf of a third party.
Only after express federal government authorization cryptocurrency service providers will be permitted to operate in the nation.
One rule sought to compel such businesses to clearly distinguish between their assets and that of their clients, such as when handling bitcoin on their behalf.
The provision aimed to stop situations like the one we recently witnessed with FTX, in which user funds were mixed with the business's funds, and to aid in recovering user assets in the event of bankruptcy.
On Tuesday, it was defeated in a vote.
Subscribe to Flagletter
Get content like this in your inbox
Disclaimer: Nothing on this site should be construed as a financial investment recommendation. It's important to understand that investing is a high-risk activity. Investments expose money to potential loss.