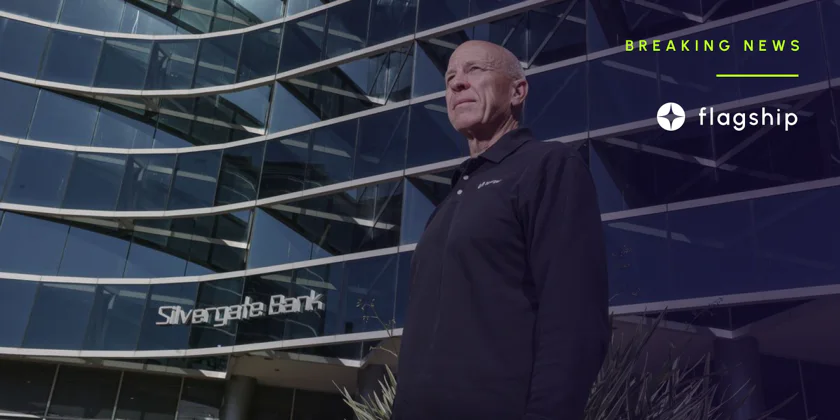 During Crypto Meltdown, Silvergate Covered $8.1 Billion in Withdrawals
The bank has reduced its staff by 40% and sold assets at a loss to cover withdrawals, but it is still dedicated to the cryptocurrency market
---
Subscribe to the Crypto News newsletter
Leave your email below and get more info like this:
Silvergate Capital Corp. experienced a run on its funds after the cryptocurrency exchange FTX went bankrupt, causing the bank to be forced to sell assets at a significant loss to cover customer withdrawals of around $8.1 billion. According to the bank's early release of some quarterly results, cryptocurrency-related deposits dropped by 68% in the fourth quarter. Silvergate liquidated the debt it was holding on its balance sheet to satisfy the withdrawals. The bank's losses from selling the debt, at $718 million, are more significant than its profits for at least the past few years.
The bank has laid off 40% of its staff, or about 200 employees, and said it would pare back its businesses. As a result of the failure of its attempt to establish a cryptocurrency-based payments network, it abandoned plans to release its digital currency. Instead, it wrote off the $196 million it had spent purchasing the technology that Facebook had developed.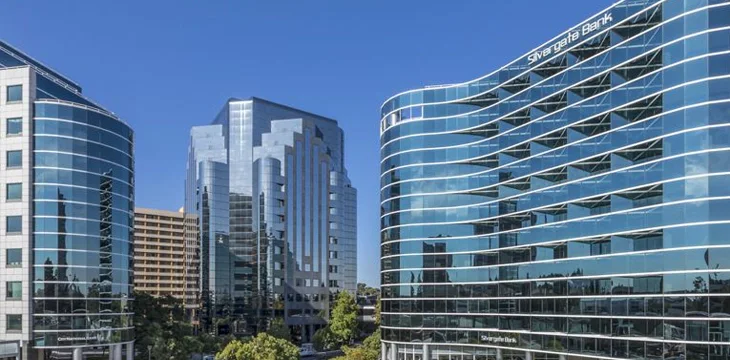 Silvergate accepts deposits from businesses in the cryptocurrency industry and runs a network connecting investors with cryptocurrency exchanges. Nearly a billion dollars in the bank's deposits came from FTX and other companies controlled by Sam Bankman-Fried. In November, they collapsed, sending shockwaves through the cryptocurrency market and causing Silvergate shares to plummet. Due to its unique organizational structure, Silvergate was able to weather the severe decline in deposits.
To concentrate on opening bank accounts for crypto exchanges and investors, it divested itself of many of its traditional banking operations and branches. The bank holds nearly all of its deposits in liquid assets like cash or quickly marketable securities, most of which are related to cryptocurrencies. The financial institution affirmed its dedication to cryptocurrency and said it has sufficient resources to weather a "sustained period of transformation."
Silvergate reported having $4.6 billion more in liquid assets than in deposits of $3.8 billion at the end of the fourth quarter. Additionally, it had $5.6 billion in liquid debt securities such as U.S. Treasuries. The bank reported a quarterly increase in the daily average volume processed through Silvergate's network.
"While Silvergate is taking decisive action to navigate the current environment, its mission has not changed," the bank said in a statement. "Silvergate believes in the digital asset industry."
The collapse of the cryptocurrency market and subsequent questions about Silvergate's business model sustainability have led to a great deal of scrutiny of the bank's ties to Mr. Bankman-companies. Fried's This week, a group of federal regulators warned financial institutions about having too much exposure to the cryptocurrency market.
As a result, Silvergate's share price has dropped more than 70% in the last three months, and the stock is heavily shorted. S3 Partners estimates that shorts have made over $400 million in profits over the past year from this trade. On Wednesday, shares of the company's stock rose by 27%, the most significant one-day percentage increase since 2020. The bank blamed a crisis of confidence in cryptocurrencies for the withdrawals. In the year's final three months, deposits dipped to a low of $3.5 billion before climbing back up to end the period at $3.8 billion.
Later this month, Silvergate is going to release its complete quarterly results.
Subscribe to the Crypto News newsletter
Leave your email below and get more info like this:
Disclaimer: Nothing on this site should be construed as a financial investment recommendation. It's important to understand that investing is a high-risk activity. Investments expose money to potential loss.