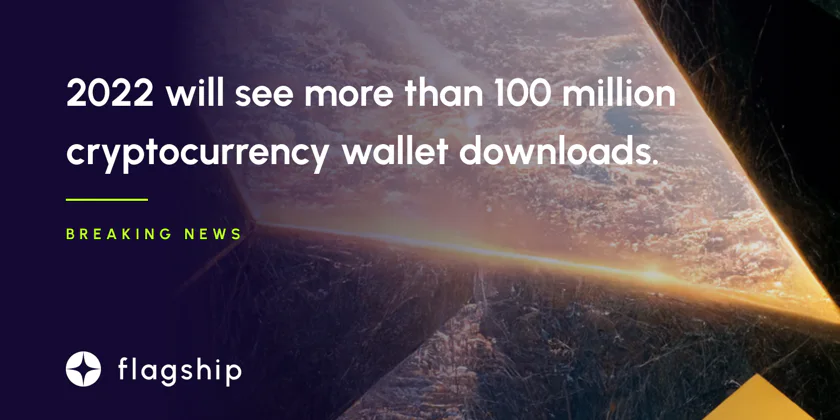 Despite the crypto winter, 2022 will see more than 100 million cryptocurrency wallet downloads
Wallets have emerged as the primary entry point for the digital currency market as cryptocurrencies develop and proponents push for the sector's mainstream adoption.
---
Despite the current phases of market volatility, the use of cryptocurrency wallets has remained relatively constant.
For 21 chosen apps that support the storage of digital currencies, an estimated 102.06 million crypto wallets for Android and iOS devices were downloaded between January and October 2022.
From 177.85 million downloads in 2021, the value represents a decrease of 42.37%.
Notably, the figure from last year represents an increase of 453.12% from the figure of 32.95 million in 2020, making it the highest annual number of crypto wallet downloads ever.
At the same time, 2017 saw the second-highest rate of downloads, at 433.33%, with 16.72 million crypto wallets downloaded.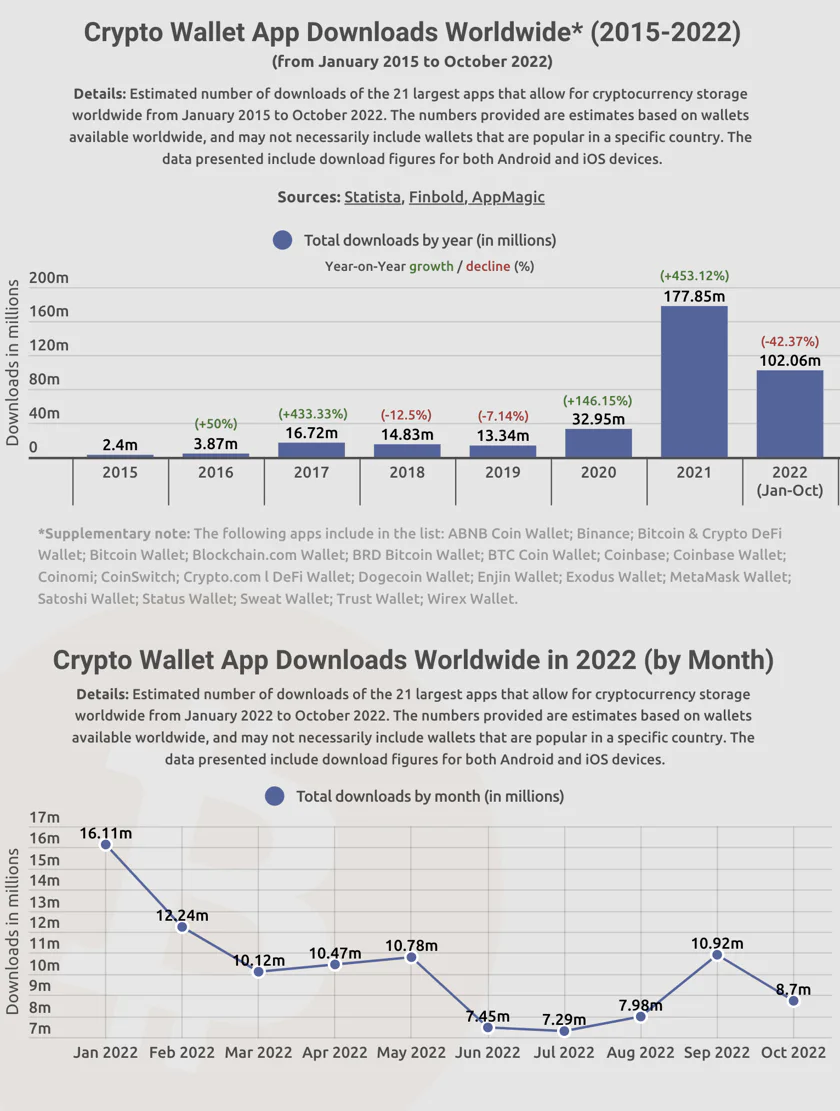 In contrast, October data for the most recent month showed 8.7 million downloads. In other words, January 2022 saw the highest number of downloads, with 16.11 million.
The smallest number of downloads (7.29 million) was recorded in July. It should be noted that the quantity of wallet downloads does not always signify the addition of new users.
An individual investor may occasionally have multiple wallets on the same device.
Data indicates that the development of cryptocurrency wallets closely mirrors broader market trends. Downloads peaked in 2021, during an extended bull market that saw most assets reach record highs, led by Bitcoin's (BTC) $69,000 valuation.
Investors appeared to be involved in a bid to profit from the rally as the fear of missing out (FOMO) set in.
Investors generally use their wallets to support crypto-related activities like yield farming, peer-to-peer trading, investing, and remittances.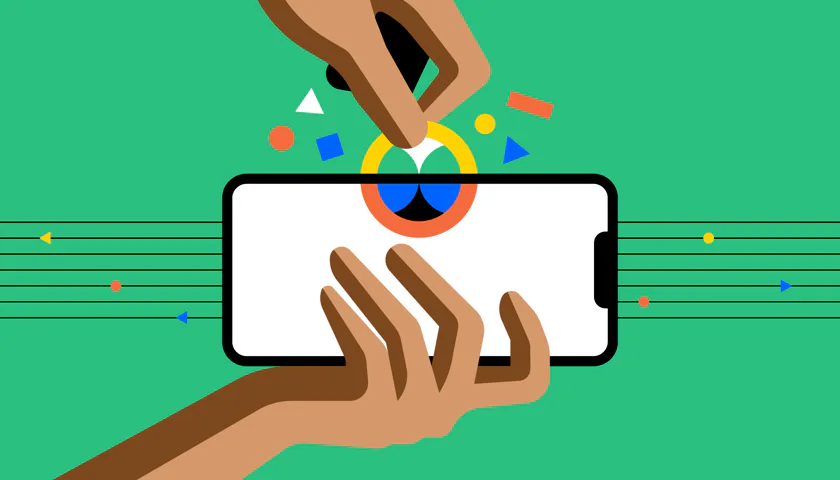 On the other hand, as investor interest in digital assets remains low, downloads have plummeted during the current bear market.
The lack of interest has been caused by related activities like the worry of losing crypto holdings in light of high-profile events like the Terra (LUNA) ecosystem crash, and the FTX crypto exchange collapse as confidence in centralized trading platforms declined.
Additionally, the collapse of the FTX exchange has raised widespread concerns about liquidity, which could lead to an increase in downloads.
In response to the crisis, most investors have chosen to move their holdings from hot wallets on crypto exchanges to self-custody wallets to maintain ownership of their digital asset holdings.
Although the cryptocurrency industry is complex, wallets are seeing increased adoption as platforms simplify their interfaces and add support for more cryptocurrencies.
Wallets are becoming more widely used due to their convenience and the ease with which they can be integrated with traditional financial institutions and systems, such as bank accounts.
Similarly, crypto wallet builders are enhancing their products to make them more accessible to a broader audience. In particular, developers are emphasizing concrete security measures to maximize productivity.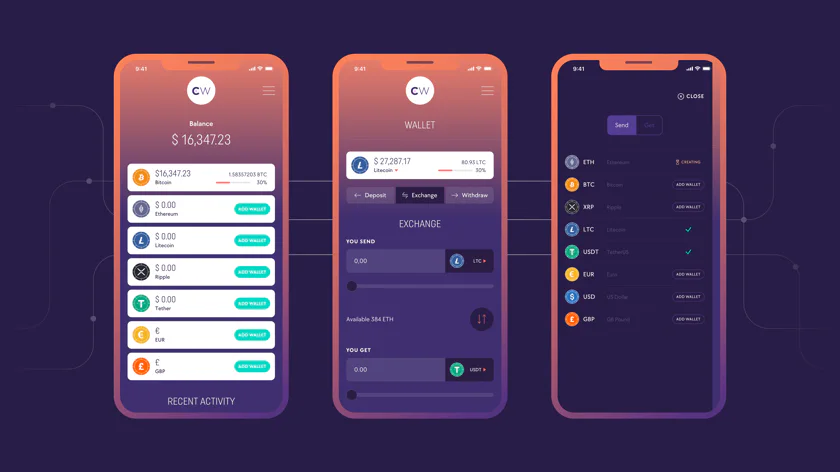 The increasing demand for cryptocurrency wallets demonstrates the widespread acceptance of this decentralized digital currency.
The number of cryptocurrency wallets downloaded has been steadily increasing over the past few years.
2022 may see a slowdown in downloads, but the crypto wallet market is still attracting significant players from the traditional finance industry.
JPMorgan Chase & Co. (NYSE: JPM) and Visa (NYSE: V) are just two examples of major financial institutions that have announced their intent to provide cryptocurrency wallet services via trademark filings.
Not only that, but regulatory uncertainty is a significant roadblock to the development of cryptocurrency wallets.
Most notably, various jurisdictions are working towards enacting regulation for the cryptocurrency space, and wallets are becoming an emerging target of this effort.
Most authorities in this field are worried about criminals abusing wallets for illicit purposes, so they tend to focus on safety.
Like wallets, the continued risk of cyberattacks has limited their adoption.
It is difficult to predict the future of crypto wallet adoptions, but market price movement trends and the regulatory aspect of the industry will largely determine growth.
Disclaimer: Nothing on this site should be construed as a financial investment recommendation. It's important to understand that investing is a high-risk activity. Investments expose money to potential loss.