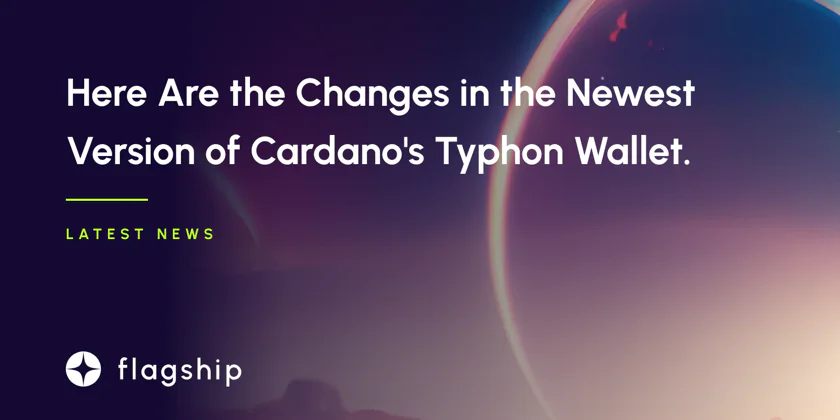 Here Are the Changes in the Newest Version of Cardano's Typhon Wallet.
The Cardano wallet Typhon has announced a New Wallet Release with several new features, including improved multi-recipient transaction (tx), multi-token selection, and dApp transaction (tx) confirmation.
---
Thanks to the new update, users can send NFTs directly from the gallery and the entire collection of NFTs. Typhon allows sending and receiving native tokens, CNFTs, and tokens with registry-registered metadata.
They upgraded Typhon wallet in June to support transactions involving multiple addresses. This resulted in lower transaction costs because users could send ADA or other supported tokens to various recipients in a single transaction.
IOG is developing the Lace wallet for use in all blockchain operations, in addition to wallets like Daedalus and Typhon that run on Cardano.
As of this past week, Cardano has announced Midnight, a side-chain based on zero-knowledge data protection, and its forthcoming token, DUST.
This has been met with great excitement by the community.
Emurgo, the commercial arm and founding entity of the Cardano blockchain, announced over the weekend that it would release USDA, a stablecoin pegged to the U.S. dollar.
Users can convert USD held in credit/debit cards, wire transfers, or the native ADA token on the Cardano blockchain into USDA once the currency launches on the Anzens platform in the first quarter of 2023, as stated by Emurgo.
Disclaimer: Nothing on this site should be construed as a financial investment recommendation. It's important to understand that investing is a high-risk activity. Investments expose money to potential loss.