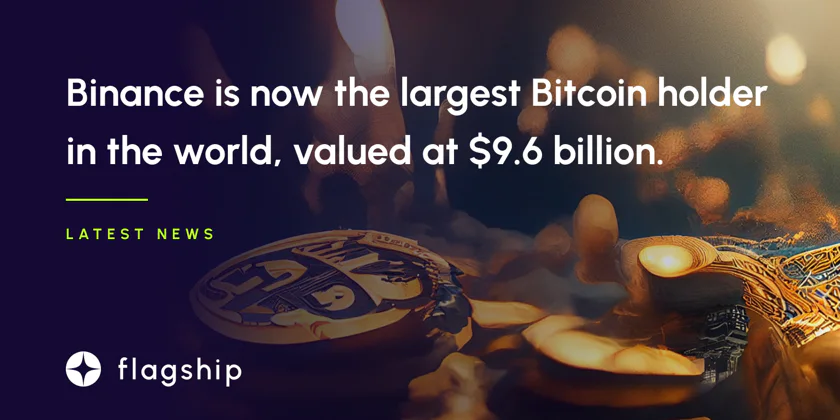 Binance is now the largest Bitcoin holder in the world. They hold nearly 600,000 coins valued at $9.6 billion.
Following the demise of FTX, Binance, the largest cryptocurrency exchange in the world, saw a significant increase in its Bitcoin balance over the past month, bringing its total holdings close to 600,000 BTC.
---
Currently holding more than 575,000 BTC, according to data from cryptocurrency analytics platform Coinglass, Binance has added more than 137,011 coins just in the last week and a total of 67,347 BTC coins in the previous month.
With the price of Bitcoin currently hovering around $16,000, Binance's BTC holdings are worth more than $9 billion. The recent increase in Binance's BTC holdings comes as consumer confidence in other smaller exchanges continues to decline as a result of FTX's historic crash.
According to Coinglass, Coinbase Pro, Bitfinex, Gemini, and Kraken are the subsequent four largest exchange holders of Bitcoin after Binance, holding 528,900, 345,597, 153,212, and 70,622 coins, respectively.
The only exchange in the top five with a positive net Bitcoin flow over the past week is Binance.
In terms of trading volume, Binance is the biggest cryptocurrency exchange in the world. Due in large part to its partial involvement in the FTX saga, the exchange has been frequently in the news lately. The exchange initially entered into a non-binding agreement to buy struggling FTX, but one day later, it backed out of the agreement.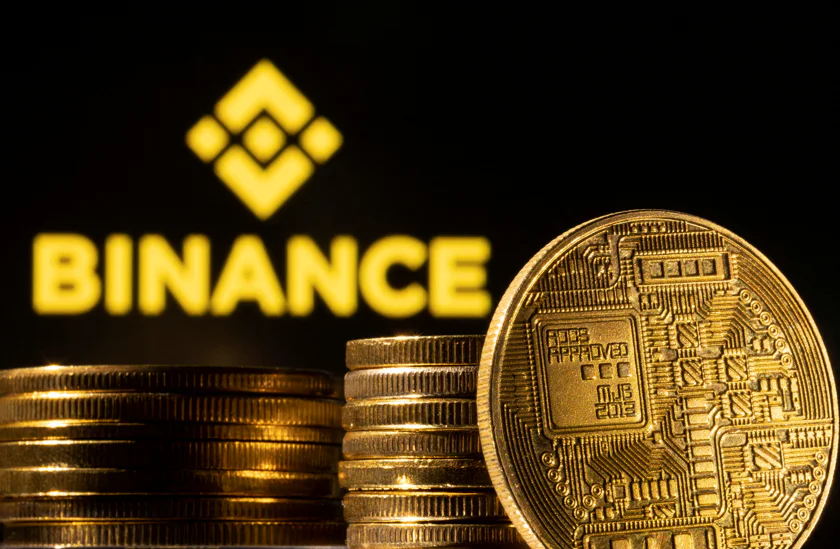 Many in the crypto industry have voiced concern over the reliability of centralized players following the remarkable collapse of FTX, once the third-largest cryptocurrency exchange that earned itself a reputation as crypto's bail-out king during the recent crypto meltdown.
Crypto executives have started sharing proof of reserves to ease this skepticism. Proof of reserves makes use of Merkle Trees to collect data and obtain a set of fingerprints that users can use to confirm their funds have been audited appropriately by a third party.
Some of the largest cryptocurrency exchanges have shared their proof of reserves over the past few days, revealing the amount and types of cryptocurrencies they hold on behalf of their customers. Followed by Crypto.com, Bybit, and Huobi, Binance was among the first to do so.
In a recent Twitter thread, the company claimed that major cryptocurrency exchange Coinbase, which Grayscale uses as a custodian, frequently performs "on-chain validation." Nevertheless, as was previously reported, crypto investment firm Grayscale has declined to share its proof-of-reserves, citing "security concerns."
However, the action has raised questions regarding Grayscale's financial stability. One Twitter user asked, "Please explain how proof of reserve is a security risk. I wasn't worried about GBTC's solvency until reading this statement.
Disclaimer: Nothing on this site should be construed as a financial investment recommendation. It's important to understand that investing is a high-risk activity. Investments expose money to potential loss.