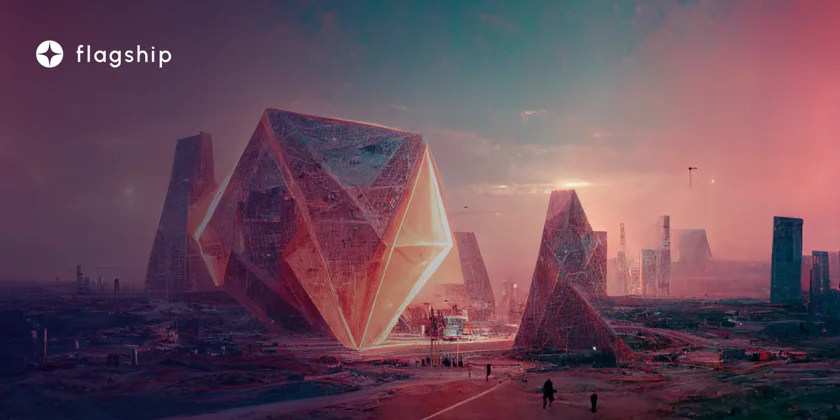 Tiantian Kullander, the 30-year-old co-founder of the company Amber Group, has died
TT, or Tiantian Kullander, passed away suddenly on November 23.
---
According to the Amber Group website, co-founder Tiantian Kullander died suddenly in his sleep on November 23.
Kullander, who was only 30, is survived by his wife and young son.
TT not only helped establish the Hong Kong-based Amber Group, but he also helped found the esports company Fnatic and the decentralized finance protocol KeeperDAO, which provides users with the ability to trade, borrow, and stake assets while providing security against bots that extract value from these assets and then return it to the community.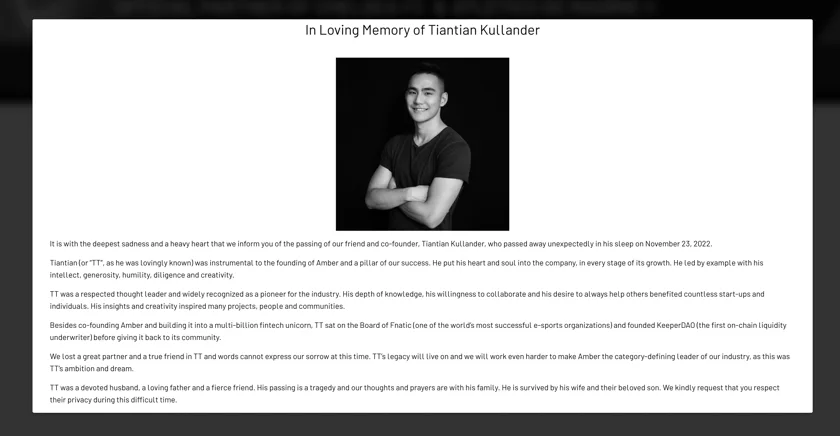 Amber Group released a statement praising TT for the "intelligence, generosity, humility, diligence, and creativity" he had shown while leading the company. The organization added:
"TT was a respected thought leader and widely recognized as a pioneer for the industry. His depth of knowledge, his willingness to collaborate and his desire to always help others benefited countless start-ups and individuals. His insights and creativity inspired many projects, people and communities."
Formed in 2015 as a side project by Kullander, Michael Wu, Wayne Huo, and Tony He, along with Bloomberg LP developer Thomas Zhu, Amber Group set out to investigate the potential of machine learning in trading.
It was in 2017 that they first committed themselves fully to the project.
Kullander's previous positions include structured credit trader at Goldman Sachs and emerging markets trader at Morgan Stanley.
Forbes' annual 30 Under 30 list honors the most promising young business leaders, artists, and innovators, and he made the cut in 2019.
On Twitter, people shared their condolences for the community's loss.
The "industry lost a young, bright, and most importantly, a good soul," as stated by DeFiance Capital's founding partner Arthur Cheong.
On Twitter, TT was praised as "one of the most genuine and most talented person" by Tom C., co-founder of automated market maker Charm Finance.
Disclaimer: Nothing on this site should be construed as a financial investment recommendation. It's important to understand that investing is a high-risk activity. Investments expose money to potential loss.