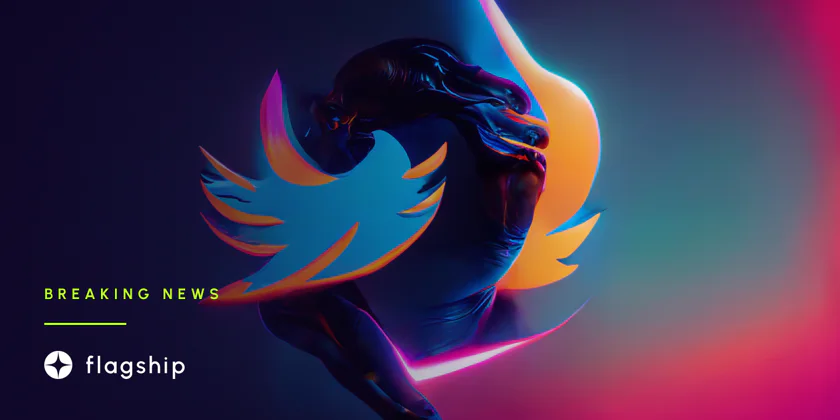 Coinbase attacks Tether and promotes USDC
Coinbase's request comes just a few months after cryptocurrency exchange Binance removed USDC trading.
---
Coinbase, a cryptocurrency exchange based in the United States, has requested that its customers swap out their USDT (USDT) stablecoin from Tether for USD Coin (USDC), a USD-pegged stablecoin issued by Circle and co-founded by Coinbase in 2018.
In light of the drama surrounding the FTX collapse, the cryptocurrency exchange has recommended USDC as a much safer alternative and removed the fee for converting USDT to USDC. The company declared:
"We believe that USD Coin (USDC) is a trusted and reputable stablecoin, so we're making it more frictionless to switch: starting today, we're waiving fees for global retail customers to convert USDT to USDC."
Subscribe to Flagletter
Get content like this in your inbox
Stablecoins were initially developed as an integration method for cryptocurrency trading platforms, but they have since evolved into a significant market participant and a primary liquidity source.
However, the reserves supporting these stablecoins have always been subject to some level of scrutiny.
By definition, a stablecoin must be pegged to the dollar or some other fiat currency; due to the failure of numerous companies that had dealt with FTX or its sister company, Alameda Research, the reserve debate heated up.
In another claim, Binance CEO Changepeng Zhao was accused of trying to depeg USDT by former FTX CEO Sam Bankman-Fried.
On November 10th, one day before declaring bankruptcy, Tether released its most recent quarterly attestation.
According to the report, as of September 30, 2022, 82% of Tether's reserves are held in cash, cash equivalents, and other short-term deposits.
Coinbase emphasized that USDC is backed by "cash and short-dated U.S. treasuries held in U.S. regulated financial institutions" and is always redeemable at a 1:1 ratio for U.S. dollars.
In addition to the discussion surrounding reserve audits, there is an intensifying "stablecoin war" among cryptocurrency exchanges.
Coinbase's request to convert USDT to USDC comes just a few months after Binance, another major player, discontinued support for USDC, which caused a $3 billion decline in the market capitalization of the stablecoin that Coinbase co-founded.
With a market capitalization of $42 billion, USDC is currently the second-largest stablecoin by market share, trailing only Tether-issued USDT, which holds a market share of 65%. BUSD, a stablecoin from Binance, now has a $22 billion market cap.
Subscribe to Flagletter
Get content like this in your inbox
Disclaimer: Nothing on this site should be construed as a financial investment recommendation. It's important to understand that investing is a high-risk activity. Investments expose money to potential loss.