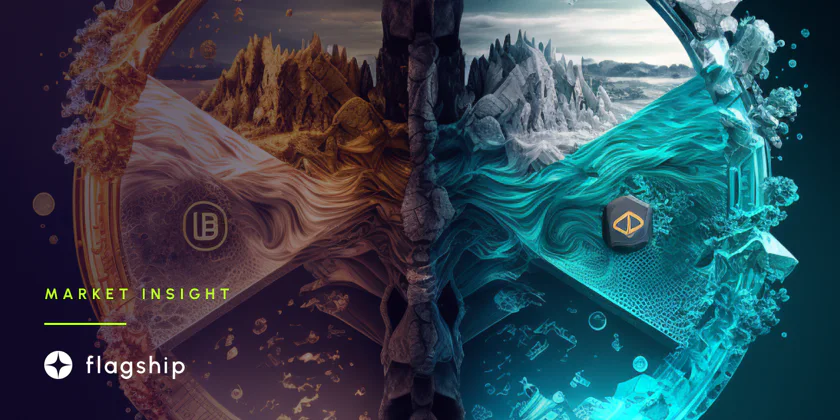 Coinbase and Binance are at war; which should you use: USDC, USDT, or BUSD?
To encourage customers to switch from USDT to USDC, Coinbase has waived conversion fees. Meanwhile, Binance has removed USDC trading pairs from its platform and is promoting its BUSD stablecoin.
---
Subscribe to the Crypto News newsletter
Leave your email below and get more info like this:
Coinbase and Binance, two cryptocurrency exchanges, have recently been at the center of the so-called "stablecoin wars."
Coinbase has asked its users to convert their USDT holdings to USDC, whereas Binance has stuck with USDT and its BUSD.
Because each stablecoin has unique features and characteristics, this could impact traders' portfolios. Coinbase is encouraging its users to transfer funds from USDT to USDC, a stablecoin backed by the US dollar.
The CENTRE Consortium manages USDC, an Ethereum-based token that is backed by a US dollar reserve.
USDC is intended to be a more transparent and cost-effective alternative to USDT, with Coinbase claiming that USDC is audited more frequently than USDT.
Coinbase has also added a feature allowing users to easily convert their USDT to USDC. Binance, on the other hand, has chosen to stick with USDT.
Tether Limited issues USDT, a stablecoin that is pegged to the US dollar. USDT currently has the largest stablecoin market share and is used as a means of value storage and transfer by many traders.
USDT has faced criticism for lack of transparency and audits, but the coin has remained afloat thanks to its large user base.
The decision between USDC and USDT can be difficult for traders. USDC is more transparent and backed by a reserve than USDT, but it is also more expensive to use. USDT is more widely used, but it lacks the security and transparency of USDC.
In the end, the choice between the two coins comes down to preference and the specific needs of each trader. Which Stablecoin Will Take the Lead?
Finally, Coinbase and Binance have taken sides in the stablecoin wars, and traders should know the differences between USDC and USDT before deciding.
With stablecoin regulation on the horizon, it will be interesting to see which of the stablecoins will rise to prominence and dethrone USDT as the primary means of transferring cryptocurrency to the US dollar.
Subscribe to the Crypto News newsletter
Leave your email below and get more info like this:
Disclaimer: Nothing on this site should be construed as a financial investment recommendation. It's important to understand that investing is a high-risk activity. Investments expose money to potential loss.