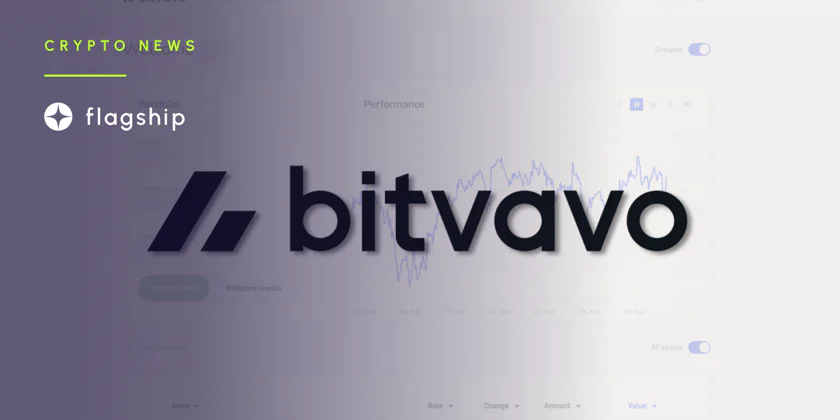 Bitvavo, a Dutch exchange, has declined DCG's offer to repay 70% of its debt
Bitvavo chose to prefund the assets on its own and is now requesting full repayment after having about $290 million locked up at Digital Currency Group
---
Subscribe to the Crypto News newsletter
Leave your email below and get more info like this:
A significant creditor of the financially troubled cryptocurrency firm Digital Currency Group (DCG), cryptocurrency exchange Bitvavo, has rejected DCG's offer of partial debt repayment. On January 11, Bitvavo formally disclosed that the company had received a counteroffer from DCG that offered to pay back roughly 70% of the outstanding balance over a period that Bitvavo could accept. However, according to the exchange, DCG is only willing to repay a portion of the debt within a time frame agreeable to Bitvavo, so the remaining balance amount is still subject to negotiation.
"As creditors, we do not find the latter acceptable because DCG has sufficient resources available for full repayment."
Bitvavo emphasized that its customers, platform, and services are unaffected by the current DCG situation. According to the company,
"Bitvavo guarantees the outstanding amount and has thus taken over the risk from its customers."
The announcement followed Bitvavo's recent decision to prefund about $290 million in assets locked on DCG to reduce its reliance on the troubled company. The Dutch cryptocurrency exchange claimed it had enough resources to keep providing its customers with uninterrupted service. Even though DCG is going through a severe liquidity crisis due to the bear market, the exchange anticipates that DCG will refund outstanding balances.
The Winklevoss brothers' cryptocurrency exchange Gemini was in a similar predicament, according to Bitvavo's most recent statement. In a letter to the DCG board that was made public on January 10, Cameron Winklevoss accused CEO Barry Silbert of fraud and demanded that the executive be removed from his position. Given that DCG and its cryptocurrency lending subsidiary Genesis owe Gemini $900 million, the founders of Gemini are optimistic that a favorable resolution can be reached that will satisfy all parties.
"Like Gemini, we share the confidence that a solution can be found to the satisfaction of all involved," Bitvavo noted.
Following the collapse of the FTX cryptocurrency exchange in November, several significant companies in the crypto sector were adversely impacted, including DCG and Genesis. After the Securities and Exchange Commission and the US Department of Justice allegedly opened an investigation into DCG, the situation for the company got worse.
DCG's Silbert defended his choices in a letter to shareholders on January 10 that was made public, detailing several loans from Genesis and connections to companies like Three Arrows Capital.
Subscribe to the Crypto News newsletter
Leave your email below and get more info like this:
Disclaimer: Nothing on this site should be construed as a financial investment recommendation. It's important to understand that investing is a high-risk activity. Investments expose money to potential loss.