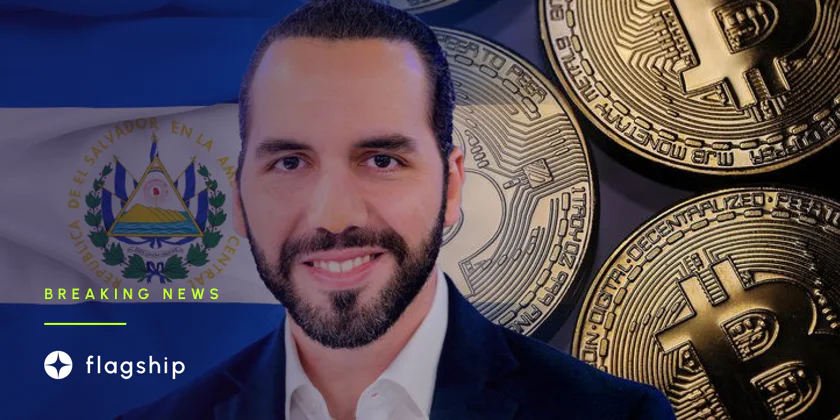 Bitcoin Education in El Salvador Prepares Students for Adoption
El Salvador actively works to increase Bitcoin's widespread adoption by focusing on the next generation. However, national holdings have dropped by 60%.
---
Subscribe to the Crypto News newsletter
Leave your email below and get more info like this:
El Salvador continues prioritizing Bitcoin mass adoption even in the depths of the crypto winter. Students are shown learning about Bitcoin in a classroom setting. The students who are exposed to Bitcoin education at a young age may be the ones to lead the way in widespread crypto adoption and use cases as they become productive adults.
A video of El Salvadoran educators teaching Bitcoin as part of a ten-week curriculum has spread on Twitter. In this lesson, students see a live demonstration of a Bitcoin Lightning Network payment being received. Many other Bitcoin-related concepts, such as nodes, double spending, and halvings, are also covered in class.
"The idea is that this be replicated in other schools around the world," says an educator.
It was projected that by 2022, the My First Bitcoin initiative in El Salvador has taught Bitcoin to over 10,000 students. Its current enrollment of students is expected to grow to 250,000 by 2023, a 25-fold increase.
Since Bitcoin became legal tender in December of last year, various initiatives have been launched in the country. In November of last year, President Nayib Bukele announced that the country was working to construct a Bitcoin city free of income and property taxes. Last month, the President established a dedicated Bitcoin Office to oversee all initiatives involving bitcoin and other cryptocurrencies. It will connect people with the president to discuss how to implement Bitcoin and blockchain technology in the country.
According to a website that keeps tabs on El Salvador's holdings, the country has been buying one Bitcoin daily since November 18 and has over 2,458 Bitcoins. El Salvador has lost over $67 million in unrealized value on its Bitcoin holdings, a loss of 61.82%.
Subscribe to the Crypto News newsletter
Leave your email below and get more info like this:
Disclaimer: Nothing on this site should be construed as a financial investment recommendation. It's important to understand that investing is a high-risk activity. Investments expose money to potential loss.