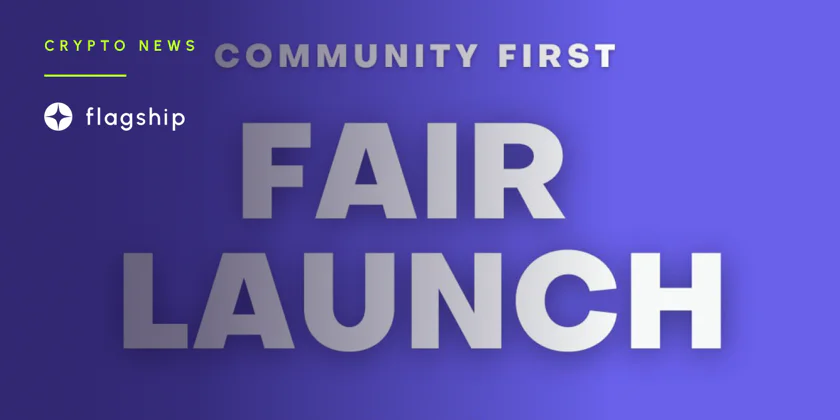 Savvy DeFi Fair Launch on February 7th, 2023
A new platform offering non-liquidating, auto-repaying loans on AVAX, BTC, and stablecoins like USDC, USDT, and DAI, here is a look at their upcoming Community-First Fair Launch on February 7th, 2023
---
Savvy, a revolutionary DeFi platform, is set to change the game with their upcoming fair launch on February 7th, 2023. The "Community-First Fair Launch" launch will give all participants equal opportunities to seed liquidity for the protocol and acquire SVY tokens on the Avalanche blockchain.
Savvy is not conducting any private or pre-sales, which is a testament to its commitment to open and fair access for all. The platform's carefully designed dual-phase approach, which includes a Liquidity Generation Event (LGE) and a Liquidity Bootstrapping Pool (LBP), also provides robust protection against manipulation and unfair advantages.
Benefits of participating in Savvy's fair launch will be exclusive access to boosted allotment rewards, which can significantly increase the number of SVY tokens they can acquire for their USDC. Additionally, participating in the fair launch will give participants early access to the SVY token and its associated utility, including the Savvy protocol, as it is rolled out. This means that participants can take advantage of the token's features and benefits before it becomes widely available on the market.
Participants will also have the added advantage of being first movers with the same level of access to the token purchase as insiders and venture capitalists. Finally, and perhaps most importantly, by participating in the fair launch, participants will be supporting the project and contributing to the growth of a decentralized ecosystem.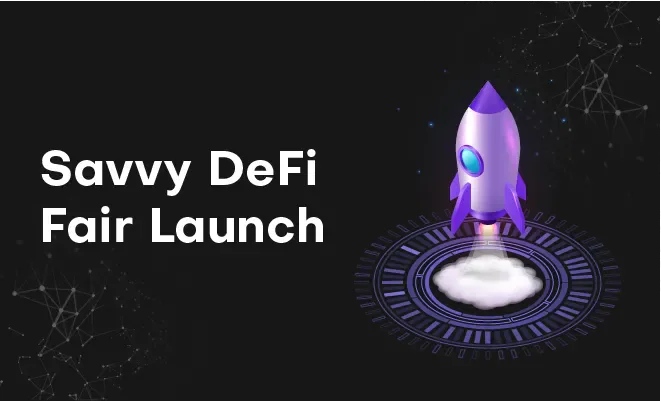 The Savvy Plan, referred to as "Community-First," will allocate 21.50% of the capped 10M SVY token supply, or 2.15M, to the fair launch. The launch will consist of two phases: an LGE and an LBP. The LGE is a 10-day event that allows participants to purchase allotments of SVY tokens using USDC. The LBP, a 3-day event, will then identify the fair market value of the SVY token and distribute as much SVY as possible at that market price. This dual-phase approach was inspired by Byte Mason's successful $OATH fair launch.
The LGE is the first opportunity for participants to purchase "allotments of SVY" tokens using USDC. In addition, participants can earn additional rewards through the NFT redlist and vesting period rewards. Most funds raised from the LGE will be placed into svToken stable swap pools (i.e., svUSD-USDC pair). The remaining funds will be used for SVY-USDC and SVY-AVAX pools and project operations.
Following the LGE, phase two of the launch begins – the three-day Liquidity Bootstrapping Pool (LBP) event. An LBP is a liquidity pool that uses a dynamically weighted and unbalanced automated market maker approach. The LBP relies on a pre-configured token value decay curve and the market's natural buy and sell pressures to determine the value of SVY tokens. During this phase, participants can trade (either buy or sell) SVY tokens.
The Savvy team has also made a fair launch calculator available for participants to play with, ensuring they have all the necessary information to make informed decisions. And for those who may find the information a bit complicated, the Savvy team is available on Discord to answer any questions.
In conclusion, the Savvy Community-First Fair Launch is a game-changing event for the lending industry. It offers equal opportunities for all participants, robust protection against manipulation, and a range of exclusive benefits for those participating. With a total of 21.50% of the capped 10M SVY token supply, or 2.15M, allocated to the fair launch, this is a rare opportunity for individuals to support a decentralized ecosystem and gain access to the SVY token and its utility before it becomes widely available on the market.
Subscribe to the Avalanche newsletter
Leave your email below and get more info like this:
Disclaimer: Nothing on this site should be construed as a financial investment recommendation. It's important to understand that investing is a high-risk activity. Investments expose money to potential loss.