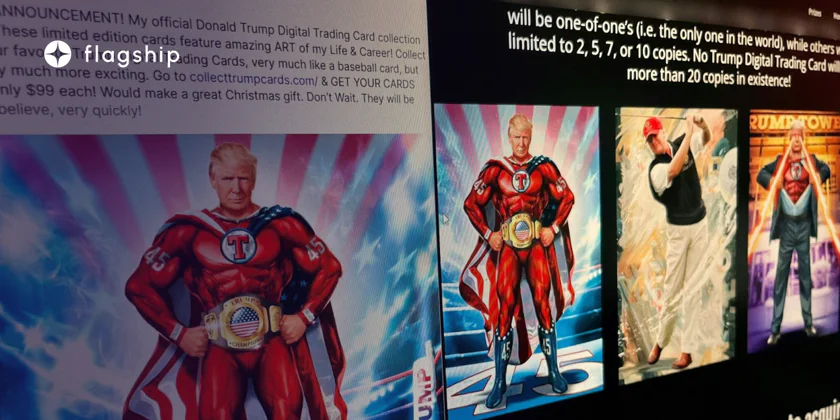 Trump's NFT cards lose 80% of their peak floor price
There are currently 15,075 owners of the collection of non-fungible tokens (NFTs) referred to as Trump Digital Trading Cards, representing a 34% unique owner rate.
---
Subscribe to the NFTs newsletter
Leave your email below and get more info like this:
As the floor price dropped from 0.84 Ethereum (ETH) on December 18 to 0.186 ETH, the value of the recently launched NFT line decreased by 78%, according to data from OpenSea as of December 30.
After the initial run, they resold many cards, increasing their value to a high of 0.82 ether, or $999. The floor price is down -11%, sales are down 93%, and volume is down 380 ETH in the past week, but overall each card has increased in value significantly since it was first sold.
Trump unveiled his collection on December 15 with 45,000 NFTs that could be produced throughout the Sweepstakes Entry Period. The entry period price for each NFT is $99 per NFT. They bought all of the playing cards in a matter of hours after Trump advertised the "unique" assets. Each card features a different heroic figure, such as a sheriff, explorer, superhero, or NASCAR driver, as Donald Trump. The NFT line is owned by NFT International LLC, which has clarified that former President Donald Trump does not "own, manage, or control" it in any way.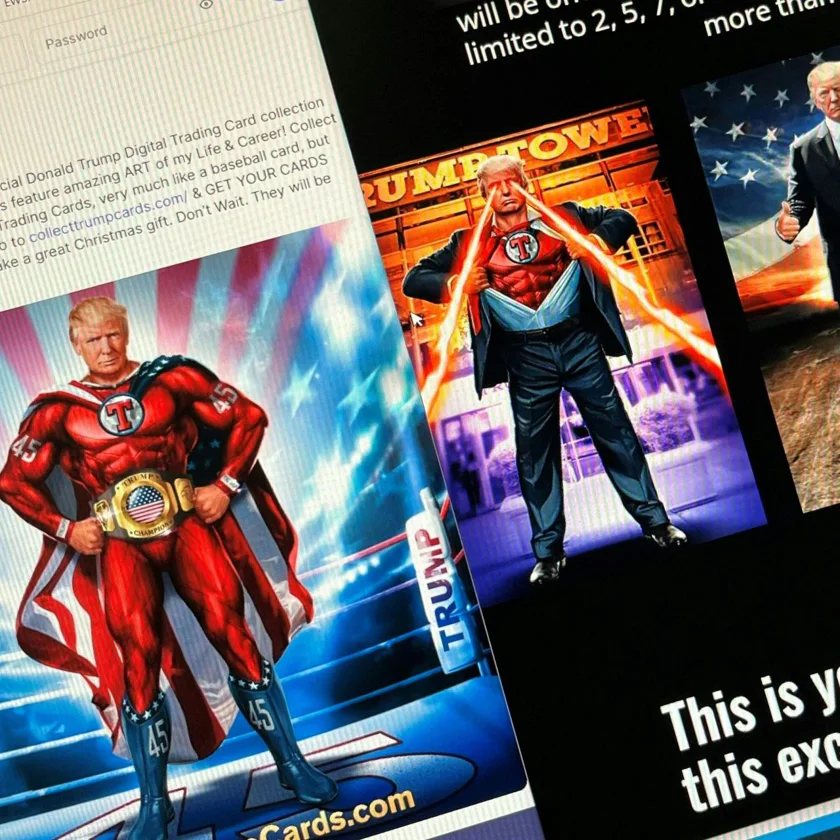 The sale of NFTs for $99 allowed the company to make $4.45 million at launch. NFT International LLC is also taking a 10% cut of each transaction, which equates to over $1 million in revenue, given that the project's current volume at the time of writing is 7,765 ETH. A few days after the NFT line's debut, widespread criticism of the product line for problems like internal minting, licensing mistakes, and alleged design copying caused the floor price to decline.
It's important to remember that Trump wasn't always so welcoming to the cryptocurrency industry; in fact, the former president once called Bitcoin (BTC) a "scam" and complained that it "is another currency competing against the dollar."
Subscribe to the NFTs newsletter
Leave your email below and get more info like this:
Disclaimer: Nothing on this site should be construed as a financial investment recommendation. It's important to understand that investing is a high-risk activity. Investments expose money to potential loss.