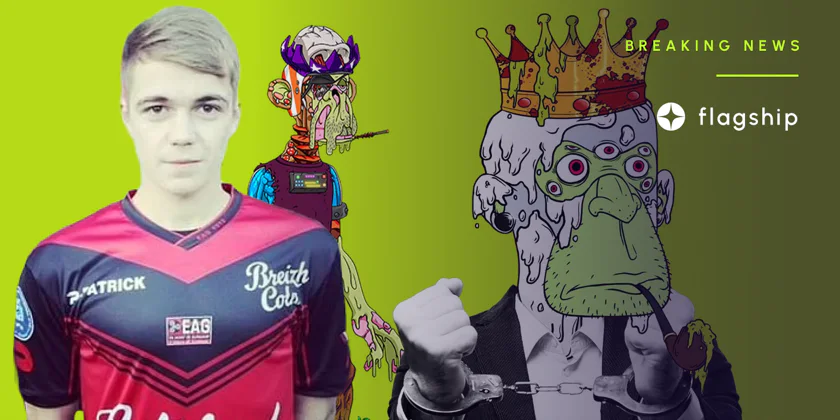 Mutant Ape Planet scammer likely duped Crazy Camels and Fashion Ape NFTs
Aurelien Michel, the person recently accused of orchestrating the Mutant Ape Planet non-fungible token (NFT) exit fraud, also duped the Crazy Camels and Fashion Ape NFT collections, according to anonymous blockchain detective ZachXBT
---
Subscribe to Flagletter
Get content like this in your inbox
ZachXBT found evidence that Aurelien Michel, the person recently accused of orchestrating the Mutant Ape Planet non-fungible token (NFT) exit fraud, also pulled the wool over the eyes of the Crazy Camels and Fashion Ape NFT collections.
ZachXBT's investigation revealed that money from the Crazy Camels and Fashion Ape NFT exit scams had also been sent to the Binance address where Michel had transferred his illegal Mutant Ape Planet proceeds.
In a thread on Twitter on January 6, he clarified that Michel,
"is likely a team member of the $1.1m rug pull [on Fashion Ape] as well since he received $123k from the mint and was also on the team for Crazy Camels $1.6m rug pull."
By searching for the 356.44 Ethereum (ETH) transaction from the Mutant Ape Planet smart contract mentioned in court documents, ZachXBT could locate Michel's Binance address.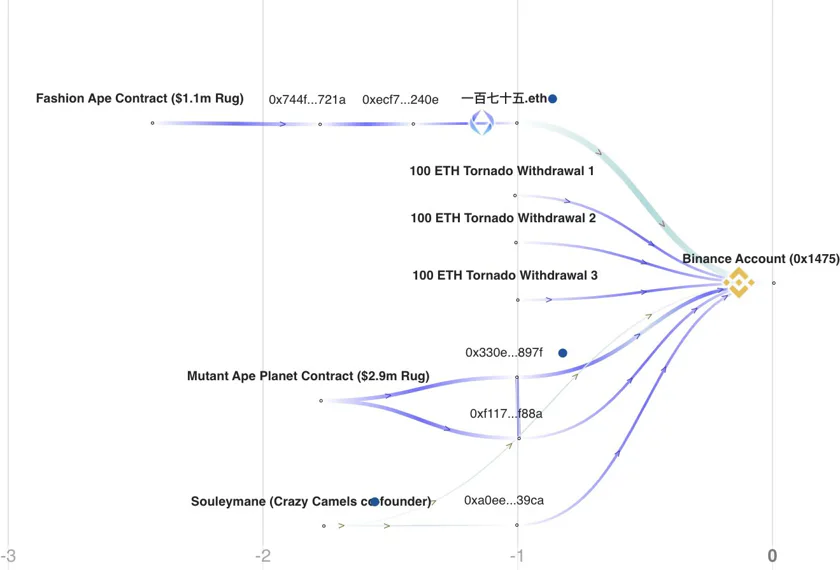 Even more, proof that it is the leading cryptocurrency exchange Binance can be found in the court documents, which stated that the transfer was intended for "one of the largest crypto exchange platforms."
The information comes in the wake of recent reports that the US Securities and Exchange Commission has accused eight people and organizations connected to the blockchain startup CoinDeal of fraud in connection with an alleged scheme to obtain client assets worth a total of $45 million.
Subscribe to Flagletter
Get content like this in your inbox
Disclaimer: Nothing on this site should be construed as a financial investment recommendation. It's important to understand that investing is a high-risk activity. Investments expose money to potential loss.