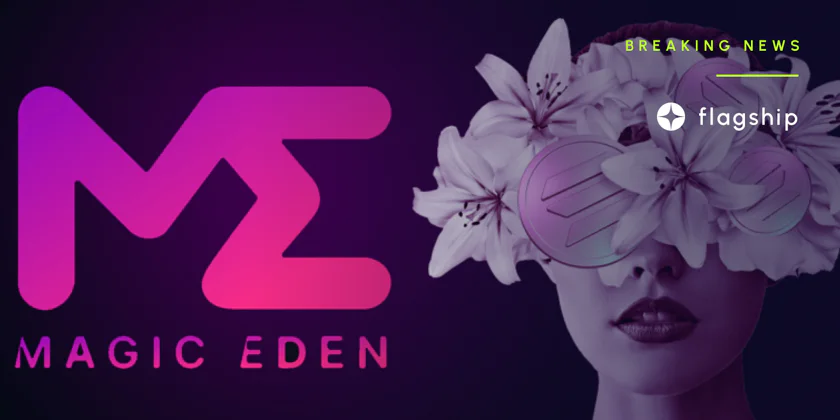 Magic Eden blames third-party NFTs for inappropriate images
After a deluge of strange images hit the NFT exchange Magic Eden website, the company issued a statement assuring users that their NFTs were safe.
---
Subscribe to the NFTs newsletter
Leave your email below and get more info like this:
On January 3rd, the Solana-operated NFT marketplace tweeted that it had not been hacked. However, when a third-party image hosting service the company relied on was hacked, embarrassing photos leaked online.
Clicking on a collection's page on January 3 resulted in a pornographic image instead of the usual NFT thumbnail, as several Magic Eden users reported. Alternately, several people claimed to have spotted a still from The Big Bang Theory.
Magic Eden advised users to clear their browser cache and perform a hard refresh if the issue persisted.
With a 30-day transaction volume of $74.65 million, DappRadar ranks Magic Eden as the third-largest NFT marketplace in the world. It's the third-biggest NFT marketplace, after OpenSea and Blur, and runs on the Solana platform. Aside from the potential offensiveness of some photos, this incident could be a significant setback for the network because it reveals the firm's vulnerability to such malfunctions. Even with the problem, Magic Eden has continued to function normally. It has bolstered backing for the Polygon network to enable multi-chain capabilities and pave the way for further applications of blockchain technology in the gaming industry.
In addition, the company has recently launched a loyalty program that awards customers points for purchasing on the website. It has also launched an open creator protocol via Solana and hired its first Chief Gaming Officer.
Subscribe to the NFTs newsletter
Leave your email below and get more info like this:
Disclaimer: Nothing on this site should be construed as a financial investment recommendation. It's important to understand that investing is a high-risk activity. Investments expose money to potential loss.