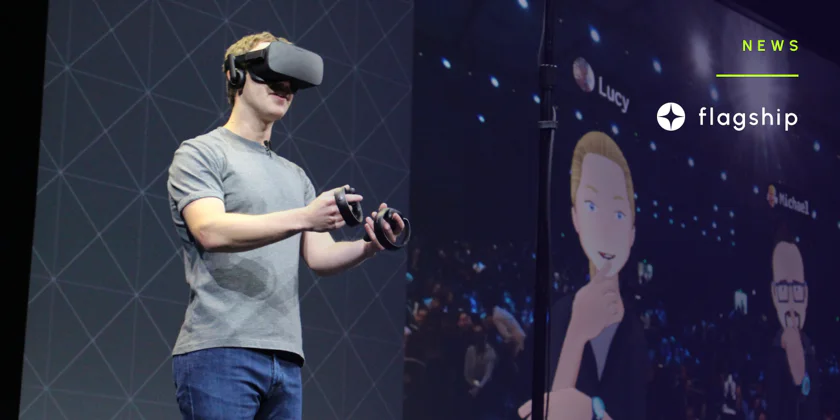 Meta's Billion-Dollar Metaverse Bet
Meta, owned by Facebook's Mark Zuckerberg, has been incurring significant operating losses ($35 billion) in its Reality Labs division dealing with the metaverse and posted an operating loss of $4.3 billion in the last quarter of 2022
---
Even though Mark Zuckerberg may be confident that the metaverse is where his company will succeed in the future, the fact remains that the metaverse is primarily responsible for costing Meta and its shareholders billions of dollars. The Reality Labs division of the company, which deals with everything to do with the metaverse, posted an operating loss of $4.3 billion during the past three months of 2022, bringing the total loss for the year to an eye-popping $13.7 billion.
This is in addition to a loss of $10.2 billion in 2021, $6.6 billion in 2020, and $4.5 billion in 2019, bringing the total wager for Zuckerberg's big bet up to $35 billion.
However, this is not the end of the matter by any means. In the earnings report for the third quarter of 2022, Meta warned that it anticipates that Reality Labs' operating losses will "grow significantly" in 2023. Following this, investments would be paced to "achieve our goal of growing overall company operating income in the long run." In the short run, however, the reverse is true because investments in the metaverse significantly impact the company's results. The company's total operating profit fell from $46.8 billion in 2021 to $28.9 billion in 2022, resulting in an operating margin decline from 40 percent to 25 percent in 2022.
To be fair, it should be mentioned that a significant portion of that decline originated from the company's profitable "Family of Apps" (i.e., Facebook, Messenger, Instagram, and WhatsApp), where a general slowdown in advertising and the transition to reels have negatively impacted both the top and bottom lines of the company's financial statements. Because of this, the operating loss of the Reality Labs division was $13.7 billion, which stands out and is even more painful than it would have been otherwise because growth in Meta's core business cannot obscure this fact.
During a call with investors from the previous year, Mark Zuckerberg defended his long-term vision by talking about the metaverse:
"Although there is still a long way to go before we build the next computing platform, it is clear that we are doing the most innovative work here. This is a massive undertaking, and in most cases, it will take multiple iterations of each product before they are accepted by the general public. But I believe that the work that we do is going to be of historical significance. It is going to lay the groundwork for an entirely new way that we will interact with one another and incorporate technology into our lives. It is also going to lay the groundwork for the long-term success of our company."
Subscribe to the Metaverse newsletter
Leave your email below and get more info like this:
Disclaimer: Nothing on this site should be construed as a financial investment recommendation. It's important to understand that investing is a high-risk activity. Investments expose money to potential loss.