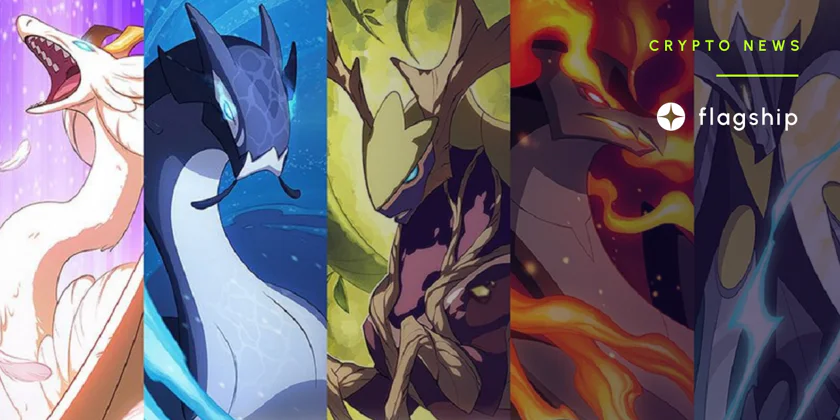 Mino Games Secures $15M Series B led by Standard Crypto to Accelerate Global Growth
The character-driven gaming company is on target to become the next major franchise, with video gaming industry veterans Bing Gordon and Don Mattrick joining as advisors
---
Mino Games, a trailblazing creator of character-driven games, today announced it had secured $15 million in Series B funding, led by Standard Crypto, with participation from Boost VC, Collab+Currency, Earl Grey Capital, and Konvoy Ventures. Previous investors include SYBO Games and Andreessen Horowitz. Video gaming industry veterans, Bing Gordon and Don Mattrick, have also joined as key investors and advisors. With this round, Mino Games' total funding exceeds $25 million. Mino Games will use the funds to accelerate the launch of its ambitious new franchise, Dimensionals, as the next major entrant in Web3 gaming.
"Every game we have made is built around its lovable, collectible characters. We'll be using this funding to double down on our core mission – to become the next household name in gaming through a multi-platform, multichannel approach," said Mino Games CEO and co-founder Sasha MacKinnon. "Web3 allows us to work directly with our community to design new gaming experiences that we didn't think were possible just a few years ago. We're sparing no expense in building this ambitious franchise, and we think the fast-growing Web3 gaming community will love it. Expect Dimensionals to take everything we've done up a notch."
It's not uncommon for game developers to pay up to 80% of their revenues as platform tax and user acquisition costs to big tech companies. MacKinnon believes that the revenue belongs to game developers, content creators, and gamers. The company aims to leverage Web3 to build a direct relationship between developer and community, and fundamentally reshape distribution in the market.
"We're on the cusp of the next era in gaming where blockchains will power in-game economies, aligning the incentives of players with those of the game devs," said Alok Vasudev, co-founder of Standard Crypto. "Mino Games has a proven record in free-to-play and understands where crypto can enhance the experience for players. We are incredibly excited to work with Sasha and his inspiring team on what we believe will become a blockbuster gaming franchise."
Sasha MacKinnon and his co-founder, Josh Buckley, founded Mino Games in 2011 and successfully took advantage of the explosive growth of the new mobile platform to launch four titles. The company currently has two massively popular flagship games in the market – Cat Game and Dog Game. The company's games have each made millions in revenue, with players spanning over 90 countries and 60 million downloads to date.
Mino Games has drawn seasoned talents from major gaming companies, including Electronic Arts, Zynga, and others. The team is spread out throughout Asia, Europe, LatAm, and North America as a remote-first company. The company is actively hiring for multiple positions and plans to expand the team by 50% by year-end.
Subscribe to the Gaming newsletter
Leave your email below and get more info like this:
Disclaimer: Nothing on this site should be construed as a financial investment recommendation. It's important to understand that investing is a high-risk activity. Investments expose money to potential loss.