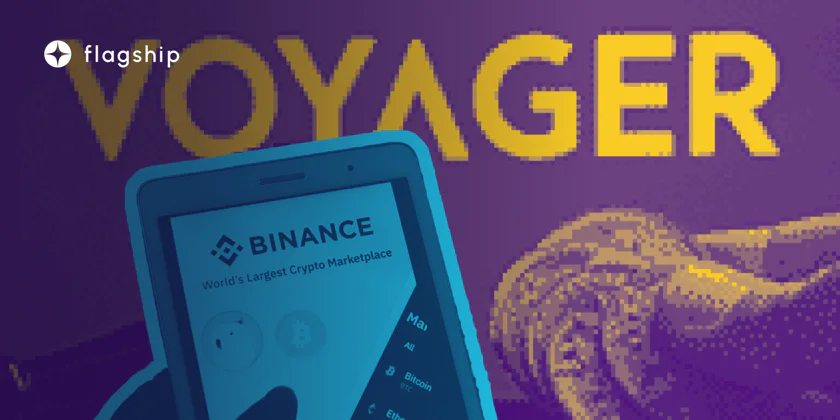 Voyager Announces Binance.US Asset Purchase Agreement
Voyager Digital LLC selected U.S. exchange BAM Trading Services Inc. (doing business as "Binance.US") as the highest and best bid for its assets after reviewing strategic options to maximize value returned to customers and other creditors promptly.
---
The Binance.US offer, which paves the way for Voyager customer funds to be released as soon as possible, is valued at approximately $1.022 billion. It consists of the fair market value of Voyager's cryptocurrency portfolio at a future date, which at current market prices is estimated to be $1.002 billion, plus additional consideration equal to $20 million of incremental value. The bankruptcy estate will hold the Company's claims against Three Arrows Capital and distribute any future recovery on those claims and any other claims that have not been released to the creditors of the bankruptcy estate.
Based on disbursements authorized by the court and the capabilities of the platform, Binance.US intends to return customers' cryptocurrency in kind.
Subscribe to the Crypto News newsletter
Leave your email below and get more info like this:
The United States will put down a $10 million good faith deposit and pay back Voyager for certain costs, up to $15 million. If the deal doesn't close by April 18, 2023 (with a one-month grace period), Voyager can begin returning value to customers immediately.
At a hearing on January 5, 2023, Voyager Digital LLC will ask the Bankruptcy Court for permission to enter into an asset purchase agreement with Binance.US. It is anticipated that the sale to Binance.US will close following a Chapter 11 plan, pending approval by creditors and other customary closing conditions. Soon after the Bankruptcy Court approves the chapter 11 plan, Binance.US and the Company will work to complete the transaction.
Voyager entered a voluntary restructuring process on July 5, 2022, to return maximum value to customers. This sale agreement is the result of that process.
Click here to download a free copy of the asset purchase agreement and other documents filed in this case.
Subscribe to the Crypto News newsletter
Leave your email below and get more info like this:
Disclaimer: Nothing on this site should be construed as a financial investment recommendation. It's important to understand that investing is a high-risk activity. Investments expose money to potential loss.