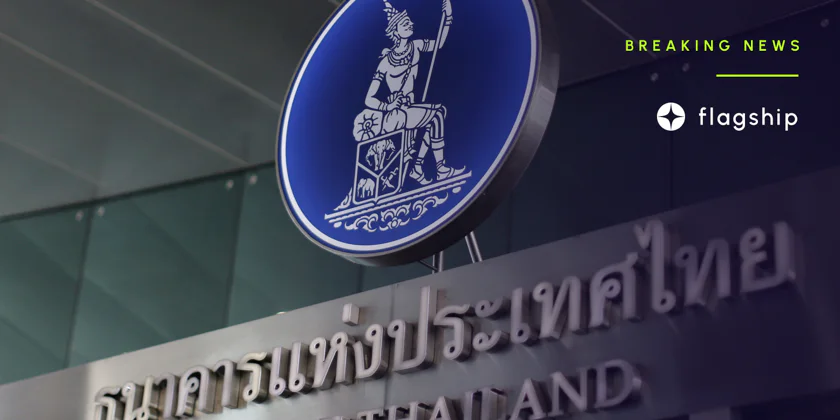 Virtual Banks in Thailand by 2025
Establishing virtual banks in Thailand will become legally possible for the first time in the country's history
---
Subscribe to the Crypto News newsletter
Leave your email below and get more info like this:
The Bank of Thailand, the country's central bank, announced plans to introduce virtual banks as the administration seeks to increase competition and other factors. The nation of Southeast Asia also wants to increase loan availability and lower costs for both individuals and businesses. The nation's economy is one of the main goals of the effort. The Bank of Thailand revealed that the application to permit virtual banks to offer financial services would be accessible later in 2023 in a document titled "Consultation Paper on Virtual Bank Licensing Framework."
There are already ten parties interested in applying for the permits, even though the application won't be available until 2023 Q1. It has been noted that all qualified applicants must meet specific criteria.
The central bank announced that it will grant three licenses in 2024, with the entire operation starting in 2025. The licensing framework will apply the same rules and oversight to both virtual and conventional commercial banks operating in Thailand. Written by the central bank:
"Virtual banks should not initiate a race to the bottom through irresponsible lending, give preferential treatment to related parties, nor abuse dominant market position which will pose risks to financial stability, depositors, and consumers as a whole."
The Bank of Thailand also intends to place the virtual banks in a "restricted phase" for a while after they start operating. Proper monitoring would be in place to guard against systemic financial risks. The Securities and Exchange Commission of the nation recently declared its intention to enact stricter cryptocurrency regulations to increase investor protection. Following FTX's failure, numerous governments worldwide are reexamining and tightening the cryptocurrency regulations in their areas. The representatives of the Thai SEC also mentioned the shortcomings of Celsius Network, Zipmex, Three Arrows Capital, and TerraUSD in addition to the FX crash.
Furthermore, regulators in Thailand are concerned about the rise in cryptocurrency advertising, which could expose viewers to investment risks. Due to these issues, the government labeled the digital asset market as "vulnerable" and demanded oversight.
Hungary and Thailand recently collaborated on a technology corporation deal. As residents continue to demand cryptocurrency, mobile payments, e-commerce, and other services, the Thai government sought support for implementing blockchain technology. As a result, Thailand saw a lot of developments related to cryptocurrencies in 2023, in addition to its decision to test its central bank's digital currency. Assistant Governor Tharith Panpiemras of the Bank of Thailand said regarding the most recent virtual bank effort,
"higher competition will strengthen the overall banking system by promoting existing players to improve their services and innovations. New virtual banks will also expand their services into new underserved customers with lower costs that would benefit the overall customers."
Subscribe to the Crypto News newsletter
Leave your email below and get more info like this:
Disclaimer: Nothing on this site should be construed as a financial investment recommendation. It's important to understand that investing is a high-risk activity. Investments expose money to potential loss.