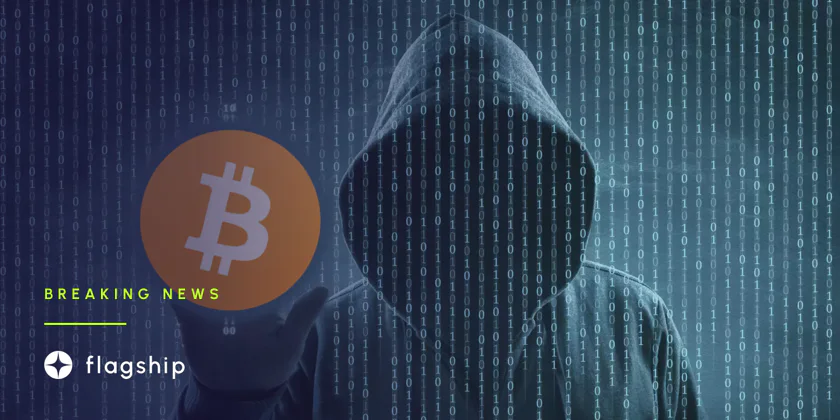 Two New Cryptofraud Cases
Two more instances of cryptocurrency-related fraud have been documented, and the scale of the problem is only growing.
---
Subscribe to the Crypto News newsletter
Leave your email below and get more info like this:
The first involved two infamous characters. Randall V. Rule, 71, from Reno, Nevada, is one of them. Gregory C. Nysewander, 64, of Irmo, South Carolina, served as his accomplice. Both have been charged with conspiracy to launder money, laundering, and violating the Bank Secrecy Act. The pair attempted to conceal illegally obtained funds using cryptocurrency portals. As a result, the US Attorney's Office issued the following statement:
The defendants and their co-conspirators made false representations and concealed material facts to avoid discovery of the fraudulent nature of deposits, wires, and transfers, such as providing instructions to co-conspirators and victims to label wire transfers as 'loan repayments' and 'advertising.'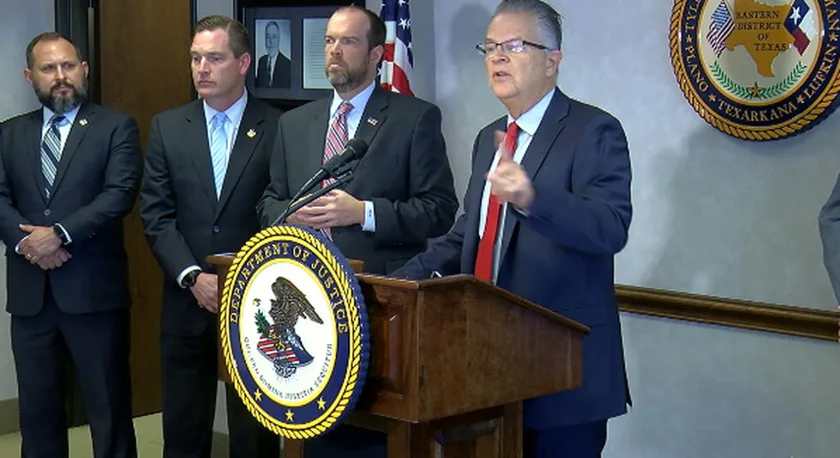 In our second instance of crypto fraud, we have a single perpetrator. It was a 27-year-old man from Ohio named Rathnakishore Giri, who is relatively young in contrast to the first two. He faces fraud charges connected to a cryptocurrency scheme that allegedly cost victims over $10 million. The DOJ claims that Giri has engaged in investment fraud before, so this latest scheme was probably just another one in his mind. Even though Giri had no way of backing up his promises, he allegedly promised all of his investor's high returns. Further, he "fraudulently" advertised himself as a crypto expert, claiming to be well-versed in the ins and outs of cryptocurrency trading. Affidavits and other legal documents state:
As defendant Giri knew, he had a history of failing to fulfill such promises to investors. Among other things, defendant Giri repeatedly failed to repay investors' principal investments, having taken no steps to protect such principal.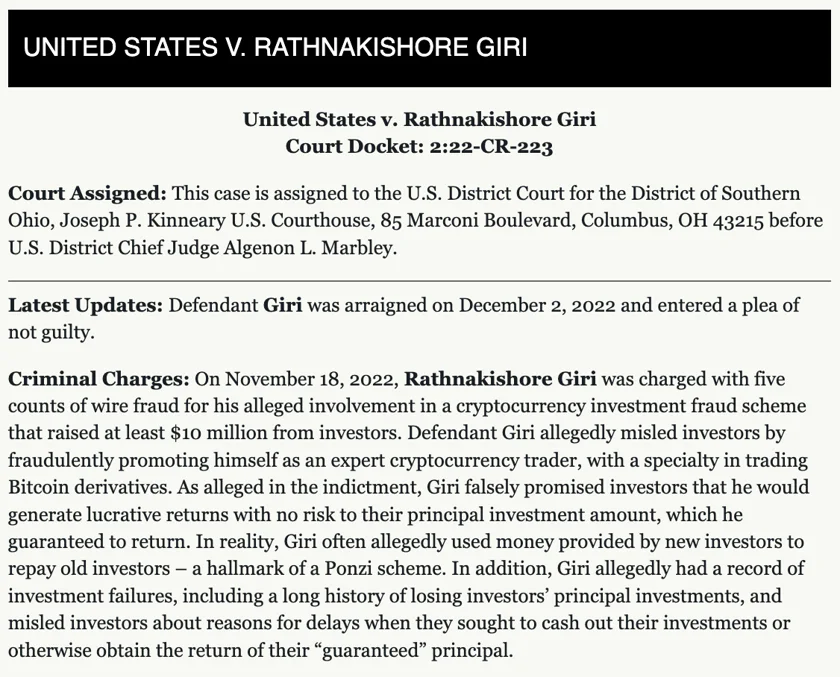 People were partly drawn to him because he boasted about his extravagant lifestyle and vast wealth. Many were taken aback and decided to hop on board after realizing there must be some validity to what he was saying. Some high-end automobiles he is suspected of driving include a Tesla, two Lamborghinis, and an Audi R8. What's more, the papers assert:
Instead of using all investor funds for cryptocurrency investments as promised, defendant Giri diverted certain investor funds to other purposes such as payment of his own personal expenses or repayment of principal or interest on earlier investments in a manner consistent with a Ponzi scheme.
Giri also owned expensive watches, estimated to be worth hundreds of thousands of dollars, and cars. In addition, he rented mansions and traveled on private jets. Five counts of wire fraud have been filed against him. Since the maximum sentence for each count is 20 years, he could spend the next century in prison if found guilty.
Subscribe to the Crypto News newsletter
Leave your email below and get more info like this:
Disclaimer: Nothing on this site should be construed as a financial investment recommendation. It's important to understand that investing is a high-risk activity. Investments expose money to potential loss.