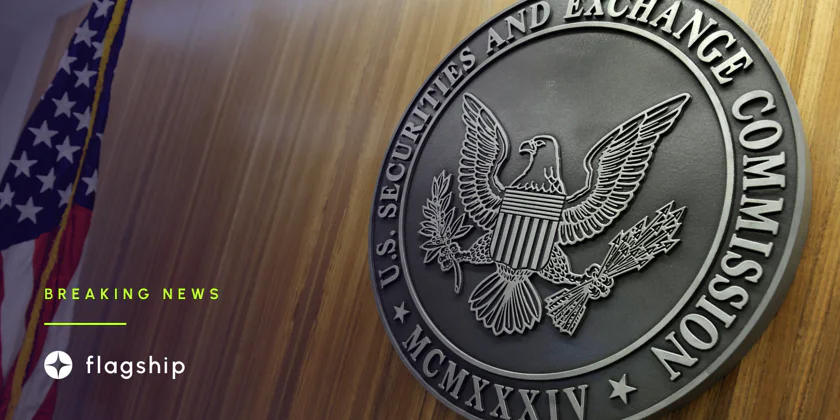 The SEC charged Genesis Global Capital and Gemini Trust Company
SEC Charges Genesis and Gemini for the Unregistered Offer and Sale of Crypto Asset Securities through the Gemini Earn Lending Program
---
The Securities and Exchange Commission today charged Genesis Global Capital, LLC and Gemini Trust Company, LLC for the unregistered offer and sale of securities to retail investors through the Gemini Earn crypto asset lending program. Through this unregistered offering, Genesis and Gemini raised billions of dollars' worth of crypto assets from hundreds of thousands of investors. Investigations into other securities law violations and into other entities and persons relating to the alleged misconduct are ongoing.
According to the complaint, in December 2020, Genesis, part of a subsidiary of Digital Currency Group, entered into an agreement with Gemini to offer Gemini customers, including retail investors in the United States, an opportunity to loan their crypto assets to Genesis in exchange for Genesis' promise to pay interest. Beginning in February 2021, Genesis and Gemini began offering the Gemini Earn program to retail investors, whereby Gemini Earn investors tendered their crypto assets to Genesis, with Gemini acting as the agent to facilitate the transaction. Gemini deducted an agent fee, sometimes as high as 4.29 percent, from the returns Genesis paid to Gemini Earn investors. As alleged in the complaint, Genesis then exercised its discretion in how to use investors' crypto assets to generate revenue and pay interest to Gemini Earn investors.
The complaint further alleges that, in November 2022, Genesis announced that it would not allow its Gemini Earn investors to withdraw their crypto assets because Genesis lacked sufficient liquid assets to meet withdrawal requests following volatility in the crypto asset market. At the time, Genesis held approximately $900 million in investor assets from 340,000 Gemini Earn investors. Gemini terminated the Gemini Earn program earlier this month. As of today, the Gemini Earn retail investors have still not been able to withdraw their crypto assets.
The SEC's complaint alleges that the Gemini Earn program constitutes an offer and sale of securities under applicable law and should have been registered with the Commission.
"We allege that Genesis and Gemini offered unregistered securities to the public, bypassing disclosure requirements designed to protect investors," said SEC Chair Gary Gensler. "Today's charges build on previous actions to make clear to the marketplace and the investing public that crypto lending platforms and other intermediaries need to comply with our time-tested securities laws. Doing so best protects investors. It promotes trust in markets. It's not optional. It's the law."
"The recent collapse of crypto asset lending programs and the suspension of Genesis' program underscore the critical need for platforms offering securities to retail investors to comply with the federal securities laws," said Gurbir S. Grewal, Director of the SEC's Division of Enforcement. "As we've seen time and again, the failure to do so denies investors the basic information they need to make informed investment decisions. Our investigations in this space are very much active and ongoing and we encourage anyone with information about this matter or other possible securities law violations to come forward, including under our Whistleblower Program if applicable."
The SEC's complaint, filed in the U.S. District Court for the Southern District of New York, charges Genesis and Gemini with violations of Sections 5(a) and 5(c) of the Securities Act of 1933. The complaint seeks permanent injunctive relief, disgorgement of ill-gotten gains plus prejudgment interest, and civil penalties.
The SEC's investigation was conducted by Jonathan Austin and Ashley Sprague under the supervision of Deborah Tarasevich and Stacy Bogert. The litigation will be led by Edward Reilly and supervised by James Connor and Olivia Choe.
The SEC's Office of Investor Education and Advocacy and Enforcement's Retail Strategy Task Force has previously issued an Investor Bulletin on Crypto Asset Interest-bearing Accounts. Investors can find additional information about crypto assets at Investor.gov.
Disclaimer: Nothing on this site should be construed as a financial investment recommendation. It's important to understand that investing is a high-risk activity. Investments expose money to potential loss.