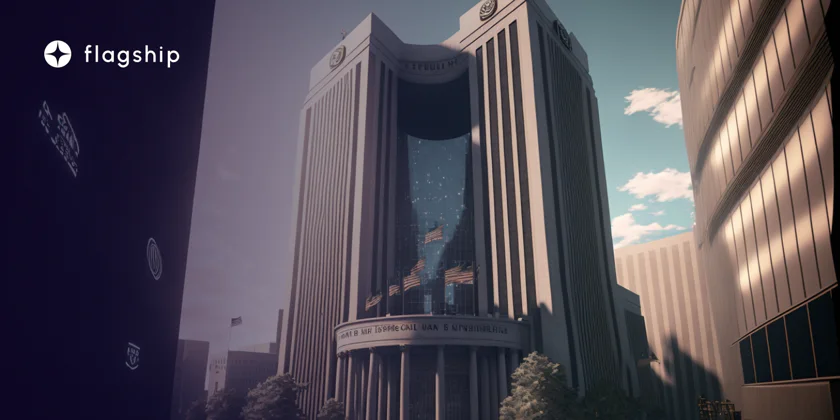 The SEC approves 9 WisdomTree blockchain-enabled funds
Nine additional WisdomTree blockchain-enabled funds have received approval from the US Securities and Exchange Commission (SEC). The asset manager plans to make them available on its mobile app in the coming months.
---
WidsomTree refers to these funds as "digital funds" because they use the Ethereum and Stellar blockchains to keep a secondary record of share ownership, even though they do not directly track cryptocurrency assets.
The nine digital funds offer exposure to several asset classes, including equities, commodities, and floating-rate treasuries, the company noted in its December 14 announcement of the SEC's approval. In Q1 2023, the funds should be available via the WisdomTree Prime mobile app.
Will Peck, Head of Digital Assets at WisdomTree, said:
"We believe that blockchain-enabled finance has the potential to improve the investor experience through enhanced liquidity, transparency, and standardization, which we aim to achieve over time."
Subscribe to the Crypto News newsletter
Leave your email below and get more info like this:
Peck wrote on WisdomTree's blog on September 26 that the company is looking into how digital funds and blockchain technology can enhance their investors' trading and settlement processes. Also, WisdomTree executives said that digital wrappers enabled by the blockchain are the future of asset management for the company earnings call in October. CEO Jonathan Steinberg reported that the company had spent about $20 million on tokenization and WisdomTree Prime.
Tokenized assets like dollars, gold, Treasury bills, bitcoin, and ether are among the first to be supported by the company's update to the app.
"Crypto's interesting, but the real opportunity is blockchain-enabled finance," according to Jarrett Lilien, COO of WisdomTree.
On December 14th, WisdomTree announced it managed approximately $82 billion in assets between its US and EU-listed funds. In 2021 and '22, WisdomTree tried to list a bitcoin spot ETF on the New York Stock Exchange. The SEC rejected both proposals, saying there weren't enough safeguards to prevent fraud and market manipulation.
Subscribe to the Crypto News newsletter
Leave your email below and get more info like this:
Disclaimer: Nothing on this site should be construed as a financial investment recommendation. It's important to understand that investing is a high-risk activity. Investments expose money to potential loss.