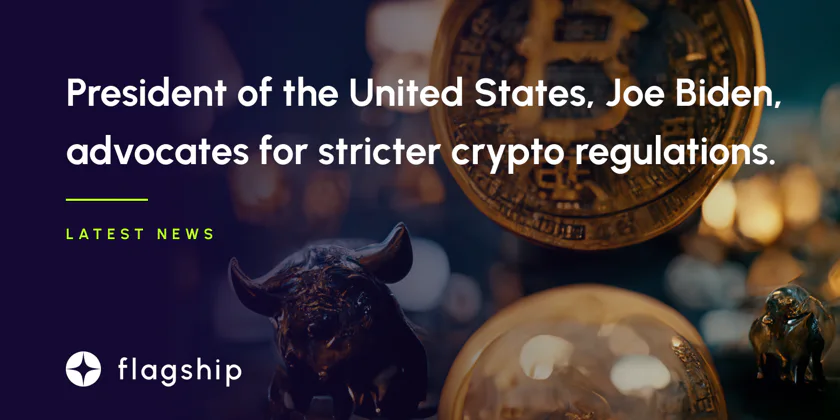 The President of the United States, Joe Biden, advocates for stricter crypto regulations.
US President Joe Biden addressed the FTX debacle in a statement delivered at the G20 leader's summit in Indonesia.
---
In a statement, Biden advocates for increased global crypto regulation requiring cryptocurrency exchanges to follow the same regulations as conventional financial institutions.
G20 leaders have publicly stated their enthusiasm for this concept.
The President has spoken out about the FTX crash after the Group of 20 (G20) industrialized countries met in Indonesia.
He advocates for tighter regulatory controls to protect investors and other entities from another FTX-like incident.
In a statement released after the G20 summit in Bali, Indonesia, Joe Biden and other world leaders were quoted as saying, "It is critical to build public awareness of risks, to strengthen regulatory outcomes, and to support a level playing field while harnessing the benefits of innovation."
The Financial Stability Board (FSB), a watchdog organization and standard-setter for the international financial system, also provided recommendations, to which the G20 leaders responded.
In a statement last month, the FSB urged governments worldwide to enact rules that would subject cryptocurrency exchanges to the same regulations governing traditional finance.
Disclaimer: Nothing on this site should be construed as a financial investment recommendation. It's important to understand that investing is a high-risk activity. Investments expose money to potential loss.