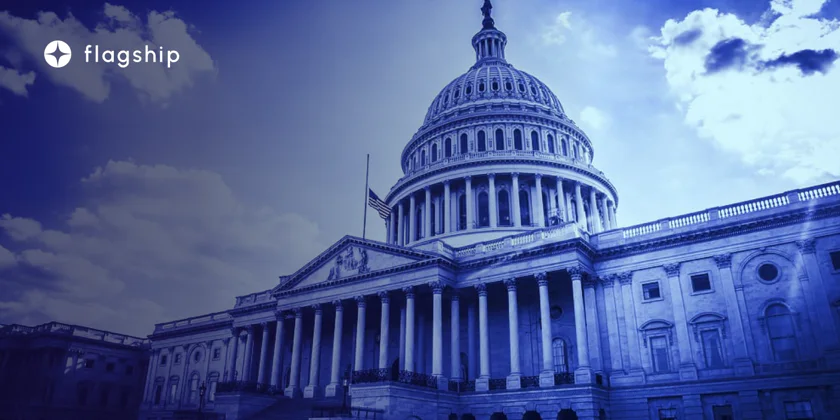 The next House Committee chair reintroduces crypto innovation bill
According to the proposed legislation, businesses could apply for an "enforceable compliance agreement" with offices at federal financial agencies, opening up a regulatory future.
---
Subscribe to Flagletter
Get content like this in your inbox
Rep. Patrick McHenry of North Carolina, who will take over as chair of the House Financial Services Committee in January, has reintroduced legislation establishing innovation offices within governmental organizations dealing with financial services. McHenry announced that he had reintroduced the Financial Services Innovation Act on December 19; he had previously championed the measure in 2016 and 2019.
The legislation aimed to establish offices inside of already-existing federal financial institutions that could assist innovators, including those working with cryptocurrency and blockchain, on their way to regulatory clarity in the US.
McHenry claims that businesses could apply for an "enforceable compliance agreement" with the offices of organizations like the Securities and Exchange Commission and Commodity Futures Trading Commission, allowing for a legal path forward without "out-of-date or unduly burdensome" regulations. He claimed that the North Carolina regulatory sandbox program had served as the inspiration for the legislation.
"It's critical for our regulatory process to work with financial innovation, instead of against it," said McHenry. "My legislation will help financial institutions and entrepreneurs get innovative products and services to market sooner, while maintaining critical consumer protection safeguards [...] Committee Republicans will continue to work toward an up-to-date regulatory framework that gives fintech firms clear rules of the road for success."
The Office of the Comptroller of the Currency and other federal agencies have already announced their plans to launch innovation offices focusing on fintech.
California Representative Maxine Waters currently presides over the House Financial Services Committee. Still, in January, McHenry will take over after Republican lawmakers won control of the chamber by a margin of 222 to 213.
Under Waters and McHenry, the House committee made numerous cross-party efforts to address the demise of cryptocurrency exchange FTX and potential legal actions against former CEO Sam Bankman-Fried.
Subscribe to Flagletter
Get content like this in your inbox
Disclaimer: Nothing on this site should be construed as a financial investment recommendation. It's important to understand that investing is a high-risk activity. Investments expose money to potential loss.