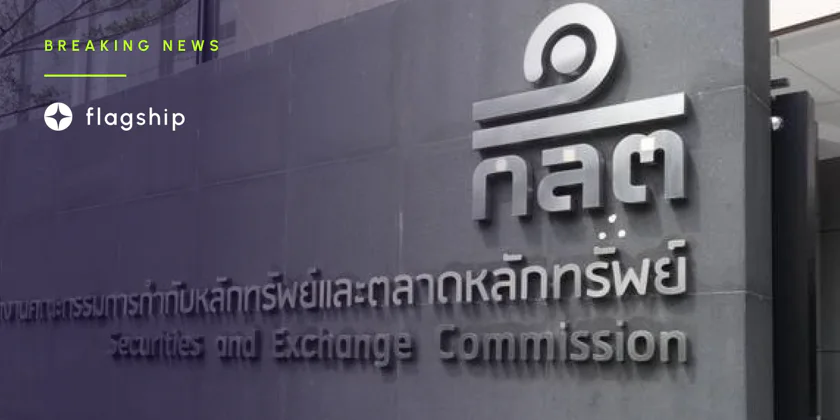 Thailand SEC investigates Zipmex's unregistered earn products
The SEC claimed that by providing ZipUP with earn products, Zipmex may have improperly acted as a fund manager
---
The Thai SEC is looking into Zipmex to see if the company's earnings products broke any laws. The Securities and Exchange Commission of Thailand reportedly informed Zipmex via letter dated December 28 that its ZipUp and ZipUP+ products violated the digital-asset business rules, as reported by Bloomberg News. Zipmex's ZipUp and ZipUp+ earn products offered its customers a way to make money simply by keeping their money there. The SEC claimed that Zipmex acted inappropriately as a fund manager due to the nature of its earn products.
"The company could have been operating as a digital-asset fund manager without permission," the SEC said.
Zipmex has until January 12 to respond to the SEC's request for more information about its current legal standing. The SEC launched an investigation just a month after it was announced that venture capital firm V Ventures would acquire the exchange for $100 million. An earlier SEC inquiry involved allegations against Akalarp Yimwilai the Chief Executive Officer of Zipmex Thailand and Co-Founder of Zipmex Group for providing insufficient details regarding the company's handling of customer funds.
Zipmex stopped withdrawals in July 2022 due to financial difficulties. As a result, the SEC has begun investigating the platform and has demanded access to customer transaction records and cryptocurrency wallets. Zipmex replied that it was being cautious by submitting the documents because its parent company, Zipmex Pte. Ltd., is not subject to the regulatory jurisdiction of Thailand's SEC.
Subscribe to the Crypto News newsletter
Leave your email below and get more info like this:
Disclaimer: Nothing on this site should be construed as a financial investment recommendation. It's important to understand that investing is a high-risk activity. Investments expose money to potential loss.