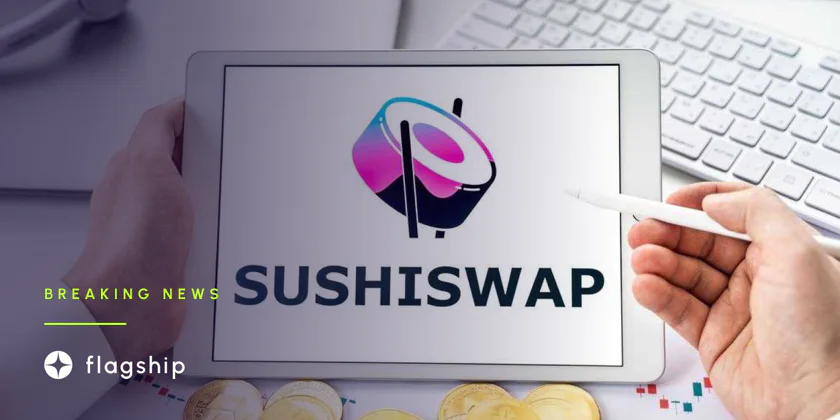 SushiSwap abandons project and sets new goal
Due to activity on the protocol dropping, resulting in a steep income decline, Sushi is abandoning its lending protocols and redirecting its growth efforts elsewhere.
---
Subscribe to the Crypto News newsletter
Leave your email below and get more info like this:
SushiSwap's [SUSHI] CTO announced on January 2nd that the company would discontinue its lending protocol, Kashi, in Q1. They would also stop further construction on MISO, their symbolic launchpad.
The platform's design flaws and a lack of resources on SushiSwap were the main factors that led to the project's abandonment. SushiSwap would concentrate on a tri-pool configuration rather than protocols like Kashi. The CTO of SushiSwap also suggested that an unnamed pool type would soon be introduced.
The SushiSwap protocol's declining activity may benefit from these new updates. Data from Dune Analytics shows that over the past few months, a material decrease in the daily number of new users signing up for SushiSwap has occurred. The quantity of transactions using the protocol decreased as a result. Data from Dune Analytic shows that over the past three months, the number of transactions using the SushiSwap protocol dropped from 300,000 to 189,000.
The protocol's revenue was also affected by the decline in activity. Using information from Token Terminal, it was determined that SushiSwap's revenue over the previous 30 days had decreased by 57.4%. Furthermore, SushiSwap had earned $194,547 as of the time of publication.
These detrimental elements also impacted the SUSHI token's condition. According to data from Santiment, SUSHI's network growth has significantly decreased over the last month. A declining network growth implied fewer new addresses were transferring SUSHI for the first time. The decrease in whale interest in SUSHI was another worrying sign. Top addresses were holding less SUSHI overall, which suggested that prominent addresses were selling their SUSHI. The volume of SUSHI decreased as whale interest dwindled. SUSHI's volume decreased from 63.32 million to 40.31 million over the past 30 days.
The number of users holding SUSHI tokens increased despite the token's poor condition. According to data provided by Dune Analytics, the number of addresses holding SUSHI tokens has increased continuously since the token's launch. In recent months, the number of holders has surpassed 100,000; as of publication, 111,039 addresses held SUSHI.
Whether SUSHI holders will continue to HODL is an open question. SUSHI's price was $0.979 at the time of publication, up 3.04% from the previous day.
Subscribe to the Crypto News newsletter
Leave your email below and get more info like this:
Disclaimer: Nothing on this site should be construed as a financial investment recommendation. It's important to understand that investing is a high-risk activity. Investments expose money to potential loss.