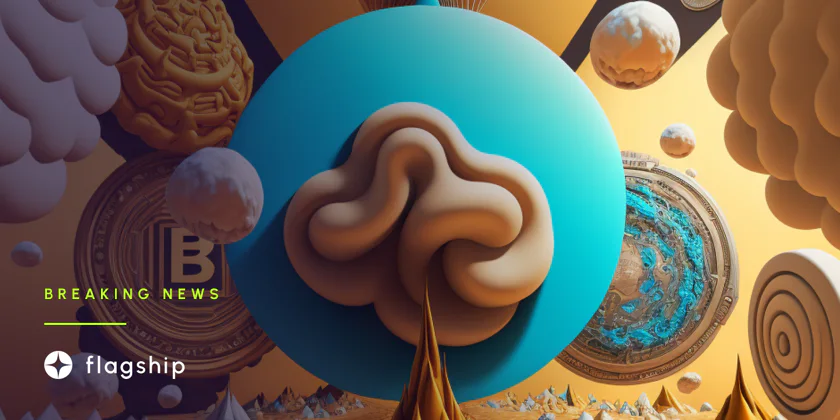 Starbucks introduces a new Web3 loyalty program and NFT experience
To complement its existing Starbucks Rewards program, Starbucks has introduced Starbucks Odyssey, a blockchain-based loyalty program and NFT community, to a select group of beta testers in the United States.
---
Starbucks, a well-known multinational American chain of coffee shops and roasteries, announced yesterday, December 8, that it is entering the Web3 space with Starbucks Odyssey.
Subscribe to the Crypto News newsletter
Leave your email below and get more info like this:
Once a Journey is finished, members earn collectible "Journey Stamps" (NFTs) and Odyssey Points, granting them exclusive benefits and immersive coffee experiences.
Members of Starbucks Odyssey will access the beta program by logging in with their Starbucks Rewards. Once logged in, members can take part in "Journeys."
The "Journey" will include playing interactive games like Starbucks for Life, a favorite of customers, taking a virtual tour of Starbucks' Costa Rican coffee farm Hacienda Alsacia, learning trivia about Starbucks' heritage, and more.
Reports indicate that this is only the beginning because of how educational and adventurous the "Journey" is.
Learning about coffee, Starbucks' history, and popular culture can be done in entertaining ways through journey activities.
Along the way, there are opportunities to sample Starbucks' coffees and other drinks, which may help you find a new favorite.
Members will receive an ownable digital collectible "Journey Stamp" after a "Journey," which consists of a polygon-based NFT and bonus Points that count towards their overall Point total.
The number of points earned by members rises due to these "Stamps"/NFTs. Three unique advantages and experiences can be unlocked using this member point total.
At the lower levels, the experiences include a virtual class on making espresso martinis. At the higher levels, the experiences range from trips to the Starbucks Hacienda Alsacia coffee farm in Costa Rica to access to exclusive events, artist collaborations, and exclusive merchandise.
Members can purchase one-of-a-kind, unique "Limited-Edition Stamps" (NFTs) at the Starbucks Odyssey market early next year.
These "Stamps" were created by Starbucks partners and are intended to combine visual elements from Starbucks' past, present, and future into stunning, layered works of art.
Participants in Odyssey can also buy Stamps directly using a credit card; no cryptocurrency or crypto wallet is necessary. However, the Starbucks Odyssey is initially available to partners and Starbucks Rewards members, including those who work in the United States.
Members will have access to the Nifty Gateway-powered Starbucks Odyssey market shortly after the beta launch, where they can trade digital collectible Starbucks Odyssey Stamps with other members.
Polygon will serve as the blockchain for the entire experience beginning with the beta launch.
Subscribe to the Crypto News newsletter
Leave your email below and get more info like this:
Disclaimer: Nothing on this site should be construed as a financial investment recommendation. It's important to understand that investing is a high-risk activity. Investments expose money to potential loss.