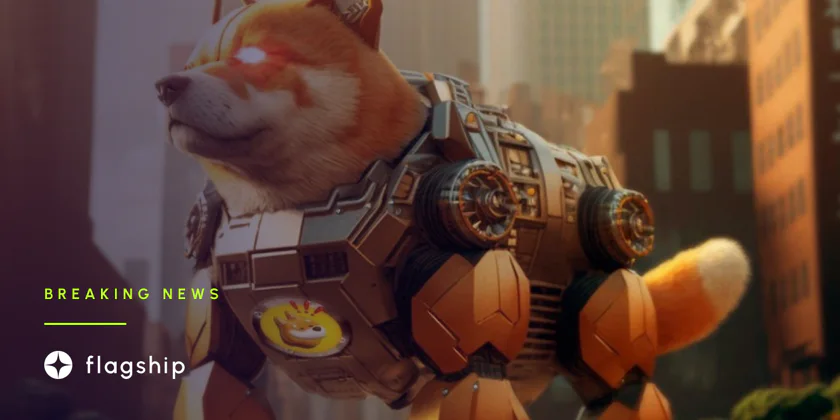 Solana's Meme Coin Hype: $BONK
Throughout the day, the price of SOL rose by more than 13%.
---
Subscribe to the Crypto News newsletter
Leave your email below and get more info like this:
A new meme coin suddenly blew up the media around Solana, and it turned out that this was the reason for the increase in token quotations that a couple of days ago broke through another bottom.
By default, as required by the game's rules, this token, called BONK, represents a dog. The Token's name alludes to a viral internet phenomenon, making it possibly the first meme-themed token on Solana. The trend is clear, with over a 6,500% increase in BONK volumes over the past 24 hours. Currently, one Bonk is worth USD 8.66e-7, and USD 3,130,916 has been traded in the last 24 hours. Since yesterday, Bonk has gained 181.77%.
Meanwhile, Solana's Head of Strategy and Communications, Austin Federa, admits he's always loved some dog money. As a result, several of the platform's marketplaces are beginning to accept the token as payment.
On another note, in a show of support, Ethereum co-founder Vitalik Buterin tweeted last week that the chain has "a bright future" now that "the awful opportunistic money people have been washed out," and the news has since spread. Buterin also said he is rooting for the Solana community to "get its fair chance to thrive."
Despite a boost at the start of the year, Solana, the so-called "Ethereum killer," has been severely beaten down in recent months. Since its all-time high of nearly $260 in November 2021, the value of the cryptocurrency has plummeted by more than 95%, falling by almost 20% in the past month alone.
Currently ranked number 19 on the list of the largest cryptocurrencies by market cap, SOL had dropped out of the top 20 for a brief period this month.
You should proceed with caution when deciding whether or not to invest in cryptocurrencies, even though their value has risen by double- or even triple-digit percentages in recent months (something that was all but forgotten during the harsh crypto winter that occurred a year ago).
Subscribe to the Crypto News newsletter
Leave your email below and get more info like this:
Disclaimer: Nothing on this site should be construed as a financial investment recommendation. It's important to understand that investing is a high-risk activity. Investments expose money to potential loss.