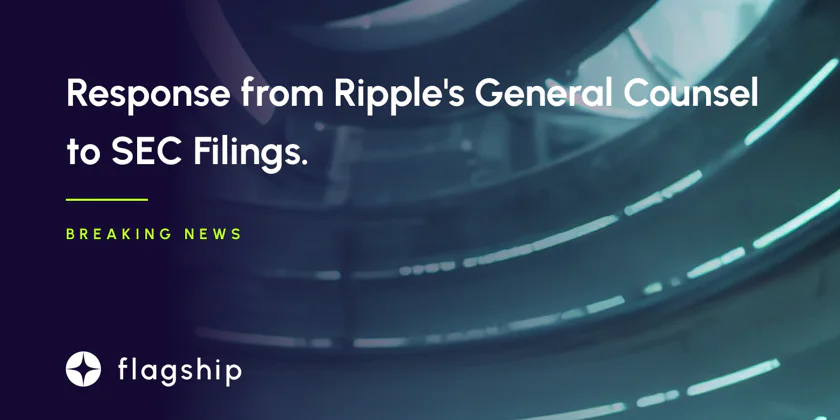 Response from Ripple's General Counsel to SEC Filings
Ripple's general counsel Stuart Alderoty recently addressed a New York Times article that incorrectly attributed authority to the SEC in determining whether or not XRP is a security.
---
In response to the mischaracterization by the New York Times, Ripple General Counsel Stuart Alderoty stated that a court should decide the issue of XRP's security status. He said that the SEC couldn't consider the asset a security.
XRP, Ripple's signature token, was the third-most valuable cryptocurrency before the filing; however, since the S.E.C. classified it as a security, it has fallen in the rankings, as stated in the article.
In a tweet, the lawyer clarified that the SEC has not classified XRP as a security and lacks the authority to do so. 'The SEC can only raise the question, and the court ultimately determines the answer,' said one judge.
John Deaton, representing over 75,000 XRP investors in the ongoing Ripple-SEC dispute, vouched for Alderoty's claim. Deaton states that the article grossly exaggerates the SEC's power.
He said the SEC had admitted in court that only a judge could decide whether or not XRP was a security.
Later, he insists that only the SEC [SDNY] can determine whether or not the Commission's claim is valid. He concludes that Upgrading XRP will become obsolete.
Now is an opportune time for this, as the crypto community has demanded that the SEC investigate the FTX issue.
Disclaimer: Nothing on this site should be construed as a financial investment recommendation. It's important to understand that investing is a high-risk activity. Investments expose money to potential loss.