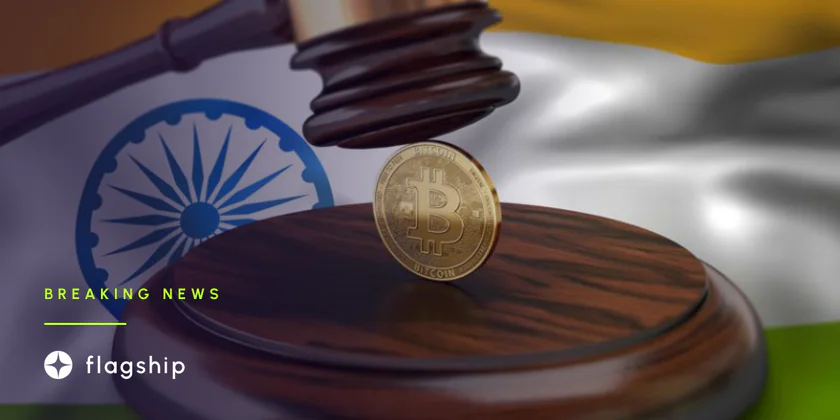 Reserve Bank governor says cryptocurrencies are gambling and should be banned
Shaktikanta Das, governor of the Reserve Bank of India, repeated his call for a complete ban on cryptocurrencies, saying that such transactions are "nothing but gambling" and that their "perceived value is nothing but make-believe"
---
Subscribe to the Crypto News newsletter
Leave your email below and get more info like this:
The RBI recently launched its digital currency (central bank digital currency), in the form of the e-rupee, on a pilot basis, first for wholesale in late October and retail customers a month later. This move was made to increase its opposition to such currencies and to set an example for other central banks. However, speaking at a Business Today event, Das reaffirmed the need for an outright ban on cryptocurrencies, claiming that despite claims to the contrary that they are assets or financial products, they have no intrinsic value.
"Every asset, every financial product has to have some underlying (value) but in the case of crypto there is no underlying… not even a tulip…and the increase in the market price of cryptos, is based on make-believe. So anything without any underlying, whose value is dependent entirely on make-believe, is nothing but 100 percent speculation or to put it very bluntly, it is gambling. Since we don't allow gambling in our country, and if you want to allow gambling, treat it as gambling and lay down the rules for gambling. But crypto is not a financial product," Das asserted.
He warned that legalizing cryptocurrencies will increase the economy's reliance on the dollar, arguing that it is absurd to claim that cryptocurrencies are financial products or assets. He explained it by saying that the main macro-reason for the ban is that cryptocurrencies have the potential to and the traits of becoming a means of exchange—a means of carrying out a transaction. Assume a scenario where, say, 20% of transactions in an economy are made using private company-issued cryptos because most cryptocurrencies are dollar-denominated. As a result, the 20% of the money supply central banks currently control and their authority to determine monetary policy and liquidity levels will no longer be under their control. That would undermine the power of central banks and result in the dollarization of the economy.
"Please believe me, these are not empty alarm signals. One year ago in the Reserve Bank, we had said this whole thing is likely to collapse sooner than later. And if you see the developments over the last year, climaxing in the FTX episode, I think I don't need to add anything more," Das said.
When asked if the increased digitization of payments threatens the safety and security of banking, Das responded that banks must take precautions to avoid being absorbed by big tech, which currently controls the majority of digital transactions.
"Issues of data privacy and issues of robustness of the tech infrastructure of banks have to be the focus of banks. Since many banks are actively engaged with many big tech, their challenge is to ensure that this should not lead to a situation where banks are swallowed up by the big tech. Banks should take their own decisions and not to be allowed to be dominated by big tech," Das said.
Regarding the CBDC, he asserted that digital currencies issued by central banks are the future of money and that their adoption could reduce logistical and printing expenses.
"I think CBDC is the future of money," the governor said, adding, "since lots of central banks are doing/working on it and we cannot be left behind but at the same time we have to ensure that its technology is robust and very safe and ensure that it's not cloned or counterfeited."
Subscribe to the Crypto News newsletter
Leave your email below and get more info like this:
Disclaimer: Nothing on this site should be construed as a financial investment recommendation. It's important to understand that investing is a high-risk activity. Investments expose money to potential loss.