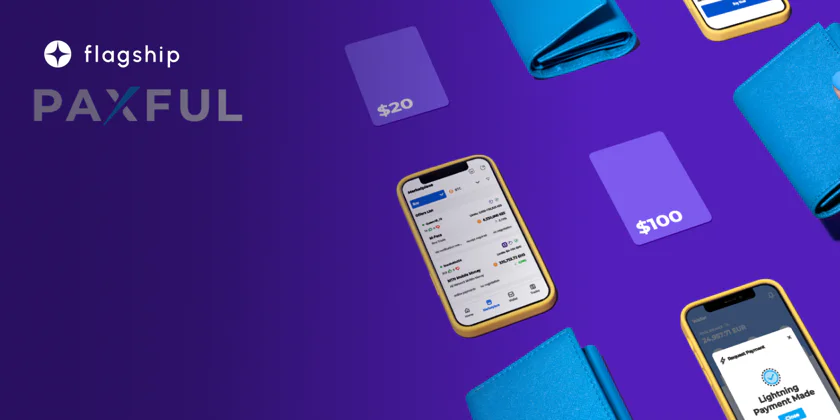 Paxful Removed Ethereum From Its Platform
The cryptocurrency Ethereum (ETH) is no longer supported on the peer-to-peer bitcoin marketplace Paxful. CEO and founder Ray Youssef said, "Revenue is nice, but integrity trumps all" when he made the shocking delisting announcement.
---
Subscribe to the Crypto News newsletter
Leave your email below and get more info like this:
Paxful CEO Ray Youssef announced Wednesday that the platform would no longer allow Ethereum trading. Youssef is correct in pointing out that the Thursday deadline for trading ETH gives everyone plenty of time to settle any open transactions or disagreements. In a newsletter to Paxful users, Youssef explained the change and cited three reasons why Paxful had to make the decision: to protect its reputation, to prevent "economic apartheid," and to keep its prices low. The primary reason for delisting was the shift in the Ethereum network's security model from PoW to PoS. The "innovation that makes bitcoin the only honest money there is," as Youssef put it, is the Proof-of-Work system, according to Youssef. Since Ethereum has become a "digital form of fiat" since switching to PoS, this phrase is apt. In addition, the Paxful founder stated that Ethereum is not decentralized because "one day you will need permission to use it" because a small group of people allegedly controls it.
Youssef also voiced his displeasure with the blockchain's ability to facilitate the tokenization of assets, arguing that the vast majority of these initiatives amount to fraud and other forms of asset stripping. In addition, Youssef noted that these tokens,
"have stolen valuable momentum away from Bitcoin and cost us years on our mission."
Youssef confirmed, albeit unenthusiastically, that Paxful will continue trading in Tether (USDT) and USD Coin in response to a user's question about whether the exchange would do the same with stablecoins (USDC). After all, is said and done, Youssef wants to see
"a world where Bitcoin frees billions of people held back by this evil system, especially those unnecessarily harmed living in the Global South."
After FTX collapsed last month, Paxful's CEO became an outspoken supporter of bitcoin and self-custody. He cautioned users never to trust any exchange with their BTC funds, including Paxful.
Subscribe to the Crypto News newsletter
Leave your email below and get more info like this:
Disclaimer: Nothing on this site should be construed as a financial investment recommendation. It's important to understand that investing is a high-risk activity. Investments expose money to potential loss.