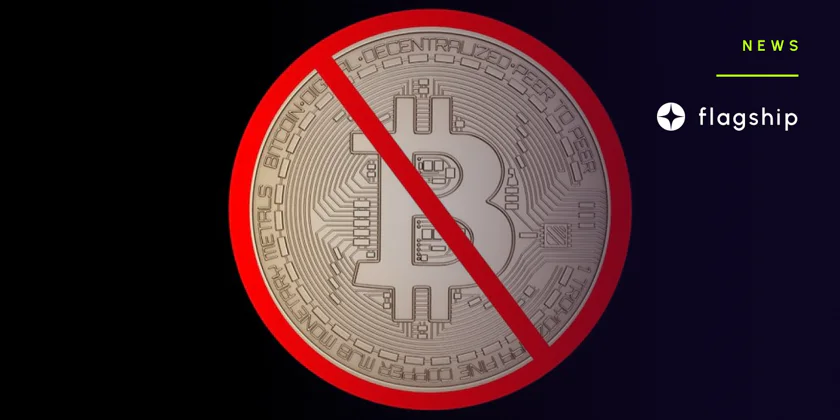 Nepalese ISPs were asked to block crypto-related websites
The Nepali Telecommunications Authority has ordered all ISPs to block websites that deal with cryptocurrencies. Websites, apps, and online networks are among the crypto-related activities
---
Subscribe to the Crypto News newsletter
Leave your email below and get more info like this:
All internet service providers (ISPs) operating in Nepal have been ordered by the country's Telecommunications Authority to block all crypto-related activities. The authorities act by the notification sent out to stop crypto-related activities in the area.
All ISPs have been ordered not to run or manage any websites, online networks, or applications related to cryptocurrencies by the Telecommunications Authority.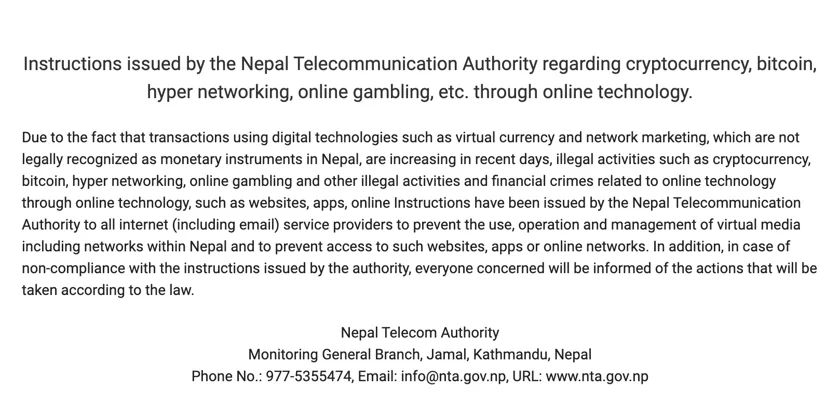 This most recent cryptocurrency news comes after the country's top bank outlawed cryptocurrency-related activities in September 2021, including mining and trading. The Nepali telecommunications authority requested information about people and businesses engaging in illegal activities, such as cryptocurrency, from the public in April last year. In response to the recent warning, ISPs and email service providers who permit cryptocurrency-related activities on their platforms risk legal action.
The government body also noted a rise in recent days in virtual currency transactions, which are illegal in Nepal. However, the growing adoption rate of cryptocurrencies in Nepal was unaffected by the ban. Nepal ranked 16th on Chainalysis's 2022 Global Crypto Adoption Index, ahead of countries like Indonesia and the US.
Nepal is one of the few nations with a complete ban on cryptocurrencies. Only Nepal, China, Algeria, Egypt, Iraq, Kuwait, Bangladesh, Tunisia, Morocco, and Qatar have banned any activity related to cryptocurrencies.
Various factors, including governments' limited understanding of cryptocurrencies and the absence of appropriate regulations in different parts of the world, can be blamed for the ban.
Subscribe to the Crypto News newsletter
Leave your email below and get more info like this:
Disclaimer: Nothing on this site should be construed as a financial investment recommendation. It's important to understand that investing is a high-risk activity. Investments expose money to potential loss.