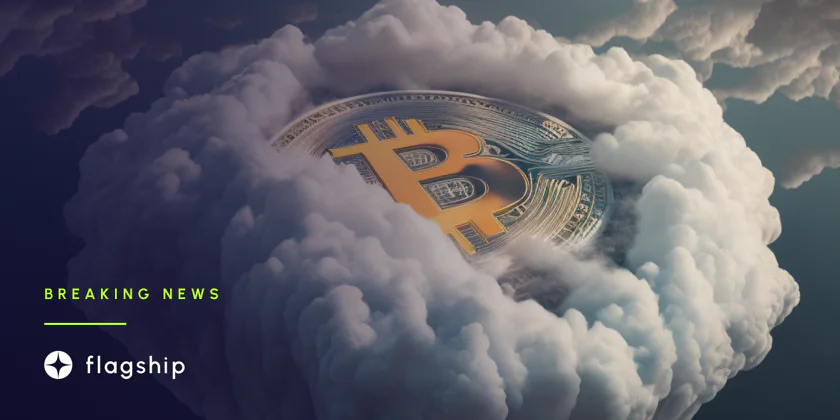 Microsoft bans cloud-based cryptocurrency mining
To use Microsoft Azure for mining cryptocurrencies like Bitcoin, users must now obtain a written pre-approval from the company.
---
Microsoft, a leader in cloud computing, is taking action to improve the stability of its cloud services by imposing new limitations on activities like cryptocurrency mining. According to a Dec. 15 report from the British technology news outlet The Register, Microsoft has covertly banned crypto mining from its online services to protect its users better.
Subscribe to the Crypto News newsletter
Leave your email below and get more info like this:
The company added the new limitations as part of the terms of its Microsoft Online Services universal license. On December 1, Microsoft clarified in an update to its acceptable use policy that "cryptocurrency mining is prohibited without prior Microsoft approval." Microsoft stated users must now obtain a written pre-approval from the company to use any of its online services for cryptocurrency mining in the "Acceptable Use Policy" section. According to reports, Microsoft stated that its most recent crypto mining restrictions should safeguard online services from cybercrime, attacks, and unauthorized access to user resources.
"We made this change to further protect our customers and mitigate the risk of disrupting or impairing services in the Microsoft Cloud."
The business reportedly added that it might consider getting authorization to mine cryptocurrency for security detection testing and research.
The Microsoft Online Services product line is vital to the company's software as a service strategy and consists of various hosted software solutions. Some of these include Microsoft's Azure cloud computing service, which allows cryptocurrency mining with specific plans. Microsoft quietly shut down the Azure Blockchain Service project in September last year, as previously reported. Some reports claim that Microsoft's cloud computing systems have experienced severe capacity shortages over the past few years due to persistent supply-chain limitations. There will reportedly be a shortage of more than six Azure data centers until at least the beginning of 2023.
Microsoft's new restrictions make it similar to many other cloud computing providers, such as Google, which forbids customers from engaging in cryptocurrency mining without Google's prior written approval. Oracle and some other platforms have outright banned cloud mining, and Digital Ocean requires written permission.
Cloud mining is a cryptocurrency investment option that eliminates the need for specialized hardware by having users instead utilize the computing resources of a remote data center. Blockchain Council, a research organization, specializing in blockchain technology, has found that cloud mining is one of the most lucrative ways to mine cryptocurrency because users are spared the expense of purchasing mining hardware. The news arrives as the cryptocurrency mining industry is amid a major crisis due to the ongoing cryptocurrency winter. Some miners are on the verge of bankruptcy due to a lack of capital.
Subscribe to the Crypto News newsletter
Leave your email below and get more info like this:
Disclaimer: Nothing on this site should be construed as a financial investment recommendation. It's important to understand that investing is a high-risk activity. Investments expose money to potential loss.