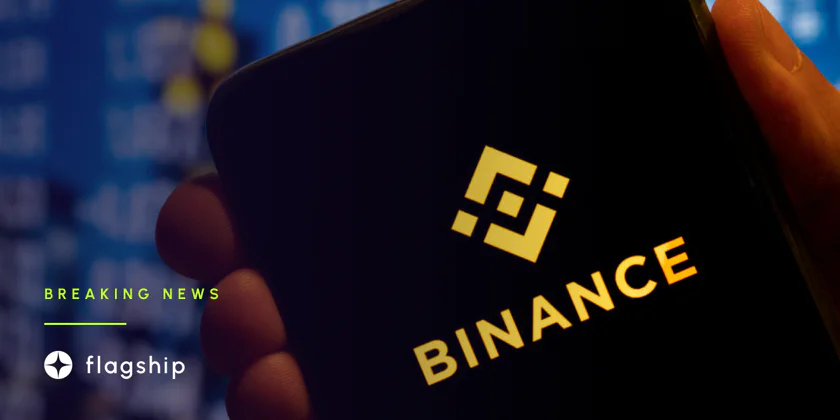 Largest Crypto Exchange Joins Chamber of Digital Commerce
The largest cryptocurrency exchange in the world (based on trading volume), Binance, recently announced that it had joined the Chamber of Digital Commerce.
---
"The leading trade association for the digital asset and blockchain industries" is the Chamber of Digital Commerce. "To promote the acceptance and use of digital assets and blockchain-based technologies" is its mission. Joanne Kubba, VP of Public Affairs at Binance, said:
"As an organization at the crux of the industry's rapid growth and complex regulatory environment, working hand in glove with policymakers, regulatory bodies and industry groups like the Chamber are imperative to our mutual mission of fostering the sustainable development of sensible regulations for cryptocurrency and blockchain which ensures protections for users... The Chamber has established itself as a leading voice in blockchain technology policy. We are looking forward to working with the Chamber and finding solutions together for the long term as we usher in Web3 and a new era of the global economy."
And Blain Rethmeier, the Chamber of Digital Commerce's vice president of public affairs, said this:
"Blockchain technology is the future of finance. Our members represent the leading organizations that are committed to building the necessary infrastructure to enable a more sound and inclusive financial system. Binance has established itself as a leader in this emerging ecosystem and we are thrilled to welcome them and their contributions to our Executive Committee."

Binance continued by stating in the press release that it would
"...work closely with the Chamber of Digital Commerce, its team, and members to educate, advocate, and bring forth solutions for some of the most pressing issues impacting the industry" and that it would "participate in research, roundtables, working groups, and discussions with policymakers and regulators to help bring sensible regulations and policies that benefit society and users."
In an interview with host Maria Bartiromo of the Fox Business program "Mornings with Maria" on July 23, 2021, Perianne Boring—founder and president of the Chamber of Digital Commerce—discussed the institutionalization of Bitcoin.
When Bartiromo asked about the "institutionalizing of crypto" at the beginning of the interview, she was alluding to Elon Musk's statement from the recent (virtual) B Word conference on July 21, 2022, that Tesla would "most likely" resume accepting Bitcoin as payment, as well as a Business Insider report from July 22, 2022, that JPMorgan had made five cryptocurrency funds available to its wealth management clients. Boring answered:
"Well, I've always had all the confidence in the world that digital assets, and Bitcoin specifically, will emerge as its own asset class, but not without controversy, and we've absolutely seen that in the markets with Elon Musk, these about-faces from the banks… So these two announcements, you know, JPMorgan's specifically, what they've done is they've removed a couple of these closed-ended mutual funds from the restricted list. So now, the $630 billion dollars under JP Morgan's wealth management division can have access to the securitized Bitcoin and Ethereum products."
How will digital assets affect the economy? Bartiromo questioned. Boring responded:
"Bitcoin has really emerged as the leader of a store of value and in many ways it is replacing the role gold has played in diversifying portfolios for many years and in the last segment, we talked a little bit about inflation. Corporate institutional and retail investors are looking to invest in Bitcoin as a hedge against inflation, especially during uncertain economic times like this."
Subscribe to the Crypto News newsletter
Leave your email below and get more info like this:
Disclaimer: Nothing on this site should be construed as a financial investment recommendation. It's important to understand that investing is a high-risk activity. Investments expose money to potential loss.