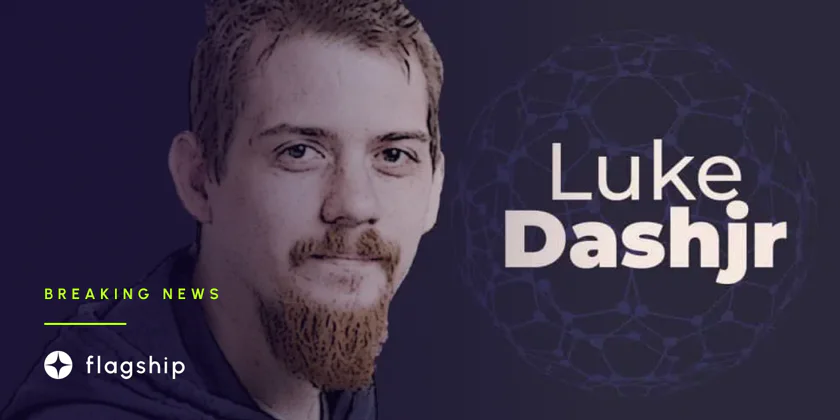 Hacker steals Bitcoin core developer's BTC
Dashjr, one of Bitcoin's original and central developers, said that almost all of his bitcoins were stolen. In addition, the hackers compromised the developers' PGP key.
---
Subscribe to Flagletter
Get content like this in your inbox
According to Bitcoin OG and core developer Luke Dashjr, his Pretty Good Privacy (PGP) keys were compromised on December 31, 2022, right before the new year, and he lost nearly all of his bitcoins. The PGP key is a widely used security method that requires two separate keys to decrypt data. So on January 1, 2023, Dashjr posted on Twitter,
The following tweet from Dashjr, in which he appeared distressed, asked why he couldn't get in touch with anyone from the FBI or IC3, and the next contained a wallet address that is widely believed to be one of the Bitcoin wallets where some of the stolen BTC was sent.
Dashjr did not reveal how many bitcoins were stolen, but the four transactions on December 31 at the wallet address he provided added up to 216.93 BTC. Some community members have speculated that the hack of the developer's PGP key may be related to an earlier claim that Dashjr made on November 17, 2022, that his server had been compromised by "new malware/backdoors on the system."
Dashjr says he found out about the hack through emails warning him of failed login attempts on Kraken and Coinbase.
Binance CEO Changpeng Zhao (CZ) also noticed the hack, and he tweeted words of comfort to the affected developer.
Subscribe to Flagletter
Get content like this in your inbox
Disclaimer: Nothing on this site should be construed as a financial investment recommendation. It's important to understand that investing is a high-risk activity. Investments expose money to potential loss.