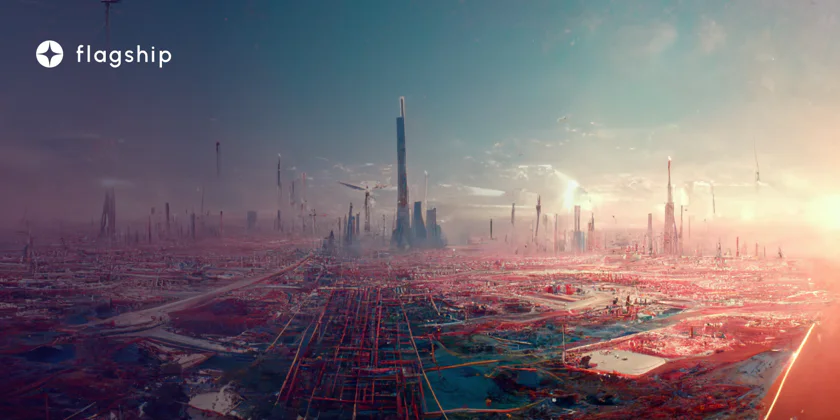 Game7 provides Web 3.0 gaming companies with grants totaling $100 million for open-source technology
Game7 aims to help teams develop cutting-edge open-source infrastructure to support the blockchain gaming industry's growth and promote cooperation.
---
Game7, a blockchain gaming accelerator, declared on November 28 that it would give upcoming Web 3.0 startups grants totaling $100 million in open-source technology.
Distributions will assist people and organizations in creating blockchain games, smart contracts, fundamental software infrastructures, and community tooling, according to Game7.
Grant payments will be made in USD Coin (USDC).
In addition to the initial funding, the team claimed developers would also have access to early Game7 initiatives, mentoring, and technical support.
To support applications from any blockchain network, the decentralized autonomous organization, or DAO, claims to be chain agnostic.
Game7 stated in a list of frequently asked questions that applicants "should not view grants as a substitute for venture funding," even though award amounts have not been made public.
Additionally, upfront payments are only made "in exceptional cases," most payments are only made after specific project milestones have been reached.
Additionally, developers must sign a contract, go through know-your-customer checks, and apply using their digital wallets. However, developers may apply for additional grants or VC funding and are not constrained by exclusivity agreements.
After submission, Game7 anticipates that the due diligence process will last four to six weeks before making a decision.
On November 18, 2021, they established Game7 as a component of a $500 million BitDAO-backed blockchain ecosystem accelerator.
The decentralized treasury bearing its name, provided most of the funding.
In addition, the seed round included participation from Forte, Mirana Ventures, Warner Music Group, Aleo, Avalanche, Interchain Foundation, Off-chain Labs, OP Games, Polygon Studios, Solana Ventures, and the now-defunct Alameda Research.
Disclaimer: Nothing on this site should be construed as a financial investment recommendation. It's important to understand that investing is a high-risk activity. Investments expose money to potential loss.