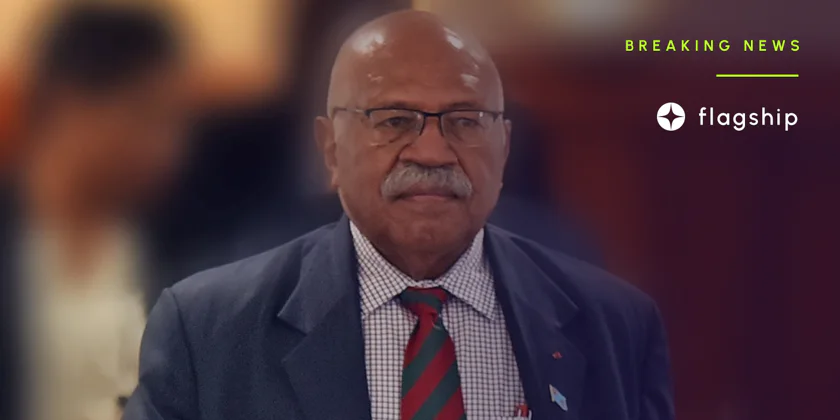 Fiji's New Prime Minister Ponders Adoption of Bitcoin as Legal Tender
According to recent reports, the newly elected Prime Minister of Fiji, Sitiveni Rabuka, is mulling over whether to support the use of bitcoin as a form of official currency in the nation.
---
Subscribe to Flagletter
Get content like this in your inbox
Sitiveni 'Rambo' Rabuka is widely known as a politician who supports bitcoin, but he still needs to provide an official statement regarding his position on cryptocurrency.
Nevertheless, Rabuka's support for bitcoin has been verified by Lord Fusitu'a, a former member of parliament in the nearby kingdom of Tonga. In a tweet titled "Let's go 2 for 2 - BTC Legal Tender Bills for the Pacific in 2023," Lord Fusitu'a dropped a few hints about the possibility of a bitcoin legal tender bill being introduced in Fiji.
This comes after the news that Tonga is also contemplating making bitcoin a legal tender, with the legislation possibly going into effect as soon as the second quarter of 2023. Fiji and Tonga will gain a great deal if they make bitcoin a recognized form of legal tender in their respective economies, particularly in mining and money transfers.
According to the data provided by the World Bank, remittances made up 11.3% of the GDP in Fiji in 2021, whereas in Tonga, remittances made up an astounding 45.5% of the GDP in the same year. Due to the volcanic island topography of both countries, as well as the significant hydro capacity of Fiji, both nations could make a profit from the mining of bitcoin.
Following El Salvador's lead, which in June 2021 became the first nation in the world to recognize bitcoin as a legitimate form of currency, the Pacific Islands are making steps toward adopting bitcoin. Reactions to the decision have been mixed, with some praising it as a step toward financial inclusion and decentralization.
In contrast, others have voiced concerns regarding the stability of bitcoin and the regulatory oversight it receives. It currently needs to be determined whether or not Fiji will follow in the footsteps of El Salvador and Tonga and recognize bitcoin as a form of legitimate currency. However, the fact that the new prime minister is interested in it and the potential economic benefits makes it a possibility worth keeping an eye on.
Subscribe to Flagletter
Get content like this in your inbox
Disclaimer: Nothing on this site should be construed as a financial investment recommendation. It's important to understand that investing is a high-risk activity. Investments expose money to potential loss.