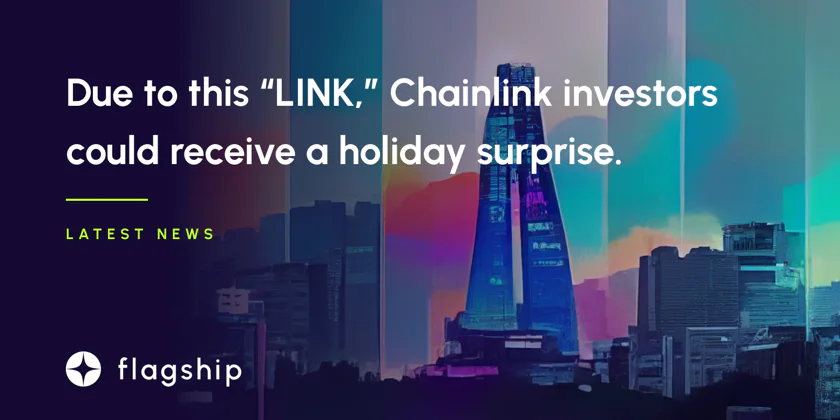 Due to this "LINK," Chainlink investors could receive a holiday surprise.
On the previous day, LINK's price rose by 2%. MVRV Ratio and the exchange reserve were in a favorable position.
---
Recently, Chainlink's [LINK] Twitter account posted a few upbeat updates about its ecosystem, speculating that it might one day serve as the fuel for a price pump.
The tweet emphasized its point by stating that Web3 was powered by over 1,000 Chainlink decentralized oracle networks supported by the blockchain. Consequently, the volume of transactions increased to over 6 trillion. Additionally, it was disclosed that Chainlink has been on-chain, delivering more than 5 billion data points.
It's interesting to note that a recent test by RoboVault found Chainlink Automation to be significantly more reliable than its rivals.
These new developments appeared to be very promising for the blockchain. These changes were also visible on LINK's chart, which showed more than 2% daily gains. At the time of writing, LINK had a market capitalization of over $3 billion and was trading at $6.21.
Most metrics pointed to a continued price increase over the ensuing days, so LINK painted a bullish picture for the token. For example, the Market Value to Realized Value (MVRV) Ratio for LINK increased. This was a sign that was favorable to investors.
Due to a recent increase in social volume, LINK has also maintained its popularity in cryptocurrency. Additionally, on November 19th, LINK was listed as one of the top trending cryptocurrencies on CoinGecko.
Additionally, according to information from CryptoQuant, LINK's exchange reserve decreased. This could be interpreted as a good sign because it showed less selling pressure. The stochastic indicator for LINK was also oversold, which raised the likelihood of a price movement to the north.
Looking at the price chart for LINK, the Chainlink Money Flow Index (MFI) showed a slight increase even though it was below the neutral level. The Chaikin Money Flow (CMF) also showed an upward movement and followed a similar pattern.
The Exponential Moving Average (EMA) Ribbon showed that the bear still had the upper hand because the 20-day MA was significantly lower than the 55-day EMA. Still, nothing can be said with absolute certainty.
Disclaimer: Nothing on this site should be construed as a financial investment recommendation. It's important to understand that investing is a high-risk activity. Investments expose money to potential loss.