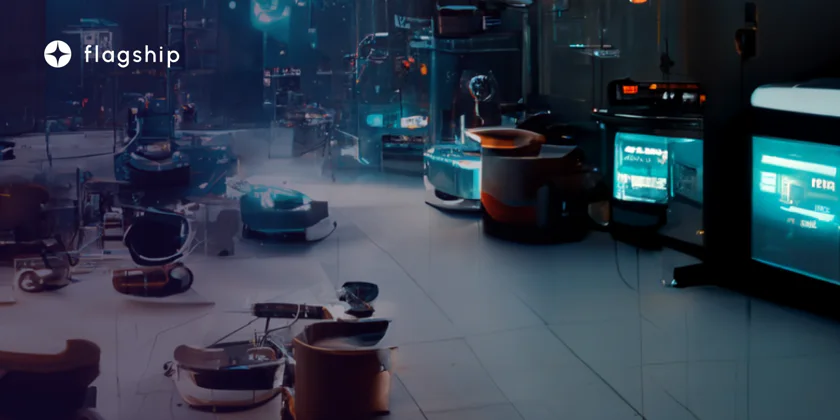 Despite the site being down yesterday, the battle in Kryptoria starts tomorrow
Kryptoria is open to all who would seek enlightenment through Web3 - Kryptic, 2045
---
The Ethereum blockchain powers Kryptoria, a 4X and RTS game that debuted on August 19, 2022, and encourages players to establish an empire in the Kryptoria universe through the use of economic, technological, and military might.
Subscribe to the Crypto News newsletter
Leave your email below and get more info like this:
Players generate in-game resources from land they own and can get more help by trading with and attacking other players. Each Alpha Citizen can be evolved and customized using resources, and the corresponding NFT asset is dynamically and aesthetically improved both in-game and on-chain.
The key to the entire Kryptoria universe is an Alpha Citizen. To claim prizes and establish their dominance in Kryptoria, players are encouraged to work their way up the leaderboard.
Every player's journey in Kryptoria will be unique, regardless of whether they are an expert or a beginner, possess the most territory, carry out the best trades, or triumph in the most battles.
Kryptoria team member @tanimal69 reported:
"In case anyone hasn't seen, the site is back up After testing and deploying all through the night, the Dev team have got the site back up in preparation for the final push on game release. Having also tested myself, I can safely say that Fight functionality looks veeeery slick. Don't worry, if I attacked you, you won't even know - the Christmas elves will have magically credited your profile with any resources you might have lost."
According to Tanimal69, the Dev and Unity teams cooperate closely and nonstop to ensure that everything goes as planned and that the UX on the site and in the real world is flawless.
We recognize that the additional day of delays has caused you frustration, but we will continue to uphold our guiding principle that quality and stability come before pressing deadlines. You can be sure that Kryptoria is still at war and that combat will start tomorrow.
"You will get one hour's warning before functionality rolls out so ready your armies, this might be the last restful night's sleep they get in a while. For those of you who are eager to enter the gates of battle and lay claim to your enemies' treasures—be careful what you wish for…"
Subscribe to the Crypto News newsletter
Leave your email below and get more info like this:
Disclaimer: Nothing on this site should be construed as a financial investment recommendation. It's important to understand that investing is a high-risk activity. Investments expose money to potential loss.